Bodies always seemed strange to me, a feeling probably influenced by my brief career as a gymnast when I was 6. My teens were rocked by the era of low cut jeans and short tops making many urologist's eyes bleed and many moms hair turn grey. Plenty of 90s trends are celebrating a revival and bodies are one of them. I tried one just out of curiosity and oh la la!   You can move without your top separating from your pants. Your kidneys are happy like two minions who have just spotted a banana. Good stuff.
At the same time as my great body discovery I noticed a Slovak designer named Chriss Pola, who makes series of clothing out of soft merino wool, bodies included. It is handmade in Czech Republic. Even better stuff.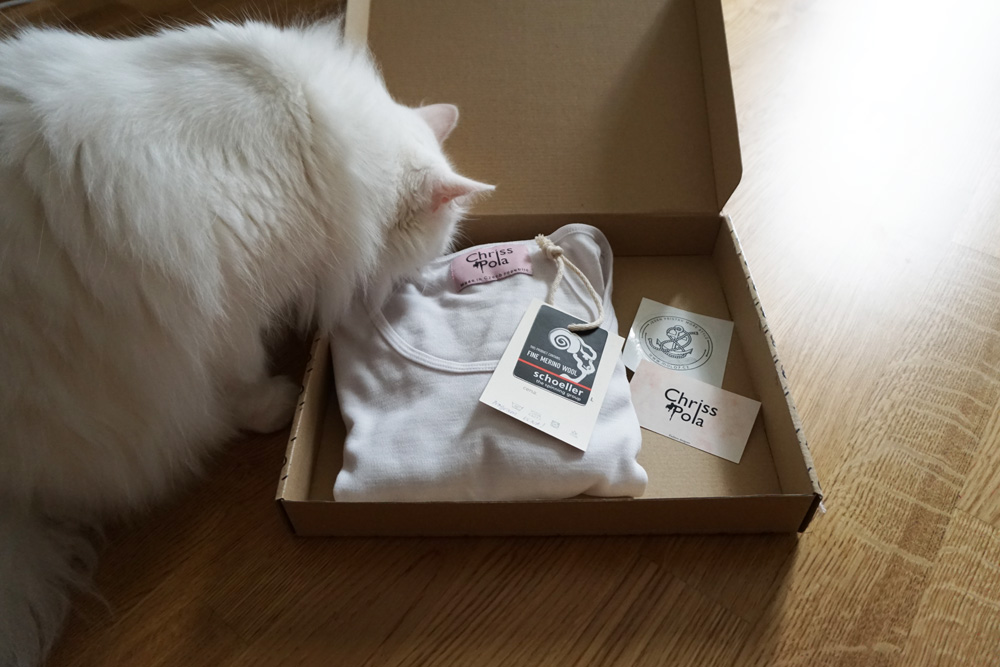 (I was supposed to show you a fancy series of unboxing photos, but one cannot do things if a cat is around)
You can purchase the all the products (including other clothing and accessories) in eshop Molo7, on Fler or Chriss Pola website.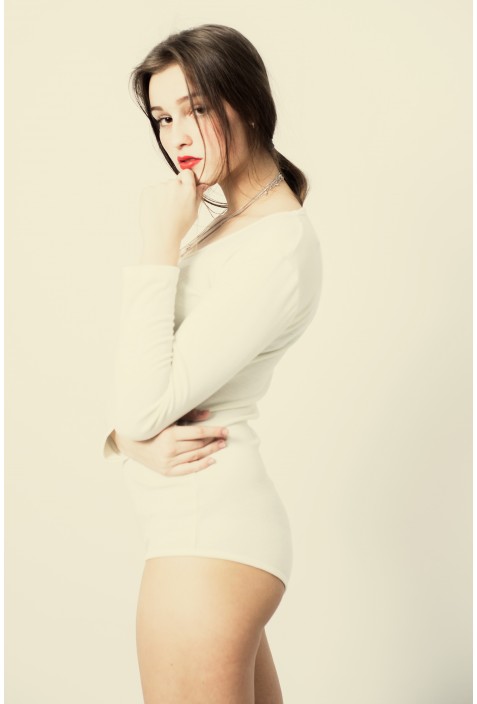 //CZ// Bodýčka mi vždycky připadala trochu divná díky zapínání dole, pocit pravděpodobně vyvěrající ze vzpomínek na mou krátkou gymnastickou kariéru, když mi bylo 6. Moje náctiletá léta padla na trend nízkých bokových kalhot a krátkých triček, z čehož některým urologů a matkám musí dodnes stát vlasy hrůzou.
Jenže 90tky a jejich styl se do módy neustále vrací, a tak jsem po několika "tohle je děs, to budu ignorovat" momentech jedno triko-bodýčko vyzkoušela, a ejhle! Můžete se v tom hýbat jak chcete, tričko ani kalhotky nelezou ven. A vaše ledviny jsou šťastné jak dva mimoni, co našli banán. Moc dobrý!
Ve stejný moment po tomto zásadním osvícení jsem objevila návrhářku Chriss Pola, která má část kolekce z jemné merino vlny a body jsou v ní taky, v černé a bílé. Všechny její věci jsou vyrobeny ručně v České Republice- ještě lepší:)
(Chtěla jsem vám ukázat sérii nenucených "otevíracích" fotek, ale pokud máte kočku…tak víte, že něco takového možné není!!)
Nejenom body, ale i oblečení od hlavy až k patě včetně doplňků seženete třeba na eshopu Molo7, na Fleru nebo přímo na oficiálních Chriss Pola stránkách. Spokojeným ledvinám zdar!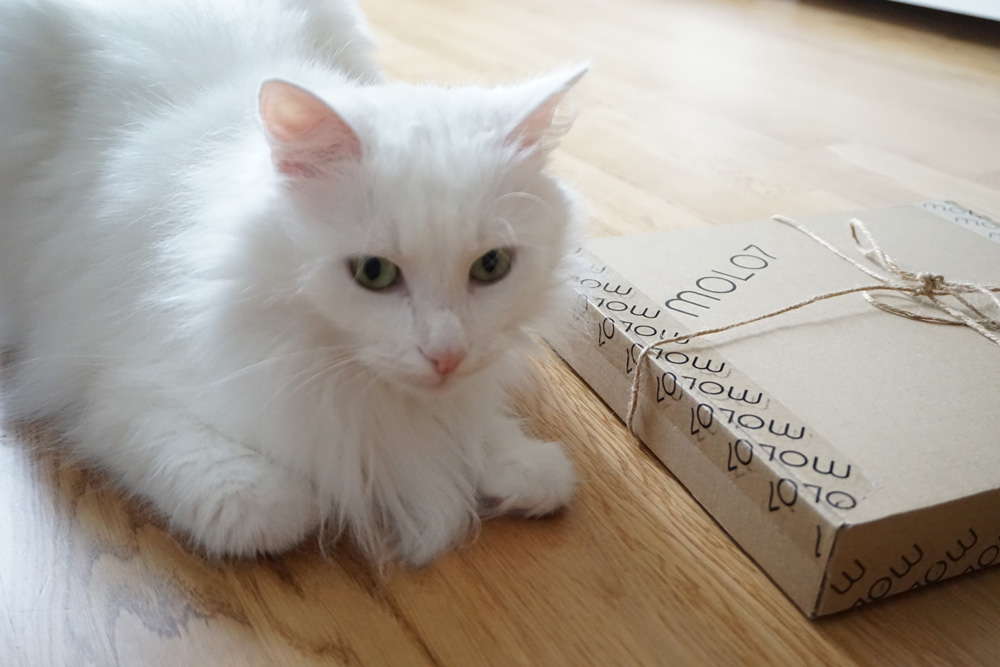 Kočky by kupovaly lokální tvorbu. Nebo možná spíš paštiku..