If you find yourself in Prague and in a need of a delicious breakfast, brunch, or you just desire a nice buttery croissant and cup of coffee, Cafe Amandine should definitely catch your attention.
The place looks gorgeous inside out, and it makes you feel like you are lost in one of Paris cafes. They have a lovely garden as well, a mix of french pavement facing chairs with tiny round tables on a Czech style "zahradka":)  And don't get me started on the the scrambled eggs – they were from heaven! I pity not trying one of their cakes, but one can only handle that much, so until next time, Au Revoir, Amandine:)
//
Pokud se ocitnete v Praze (či se tam ocitáte permanentě:) a budete mít chuť na výbornou snídani, brunch nebo jen na něco sladkého, rozhodně byste neměli vynechat Cafe Amandine.
Tahle francouzsky laděná kavárna s dokonalým interiérem nabízí sladké i slané pochoutky, a jejich míchaná vajíčka s čerstvou bagetkou byla neuvěřitelná. K tomu křupavý croissant s máslem a v hlavě vám začnou hrát šansony… Pokud počasí dovolí, doporučuji posezení na zahrádce, která má v sobě klasické francouzské postavení malých kulatých stolků a židliček orientovaných do ulice, avšak s českým upgradem na vyvýšeném dřevěném pódiu:) Škoda, že mi nezbylo místo na některý z jejich dortíků, ale aspoň mám důvod se co nejdřívě vrátit…tak zatím Au Revoir, Amandine:)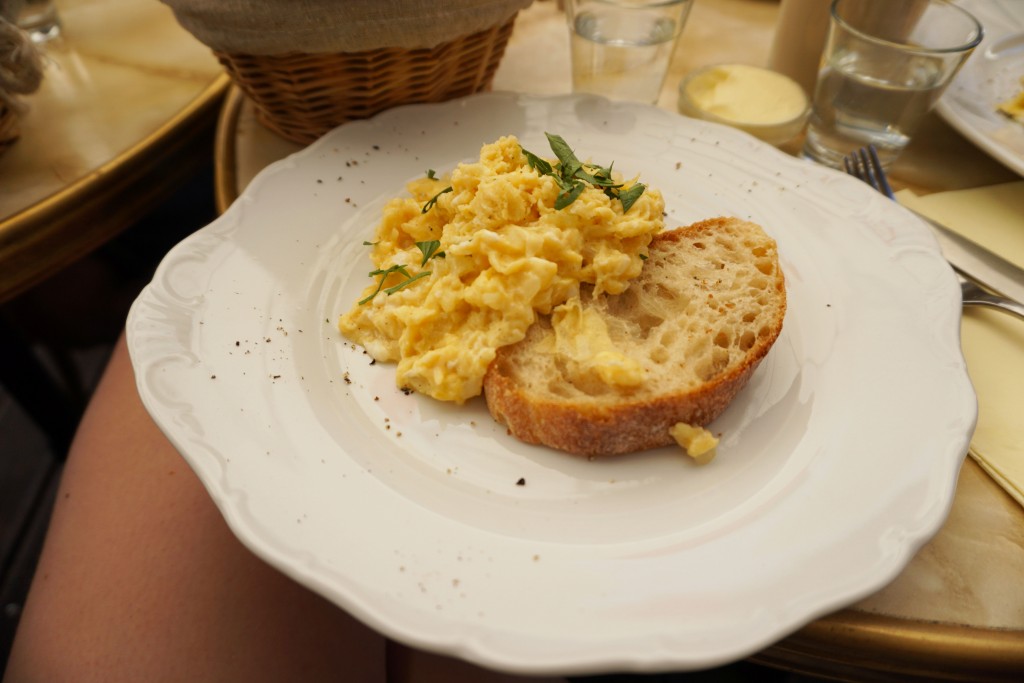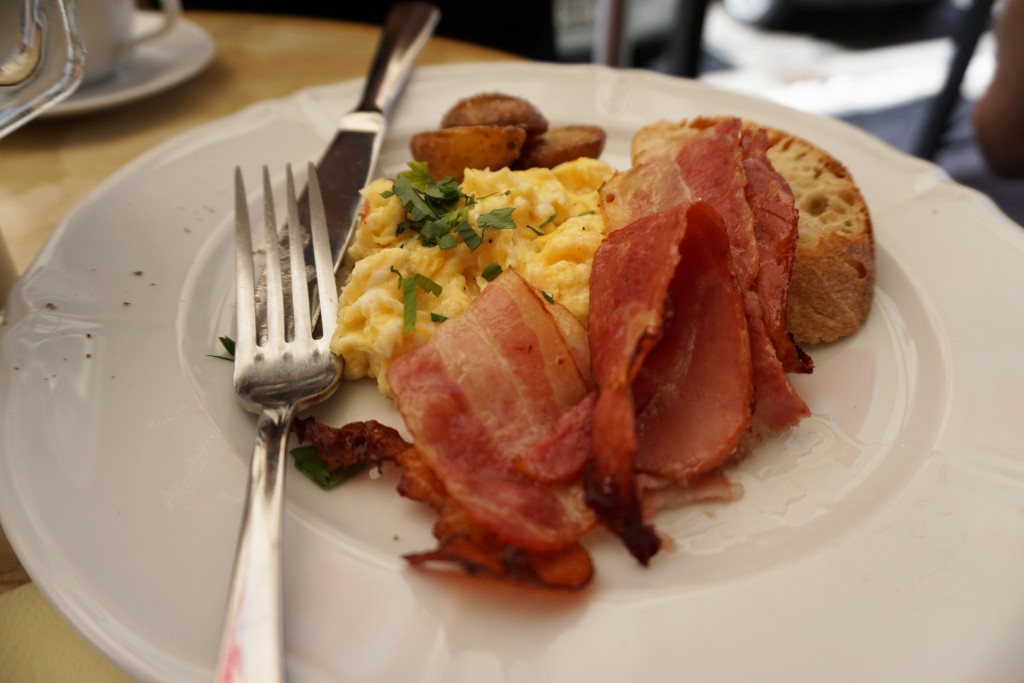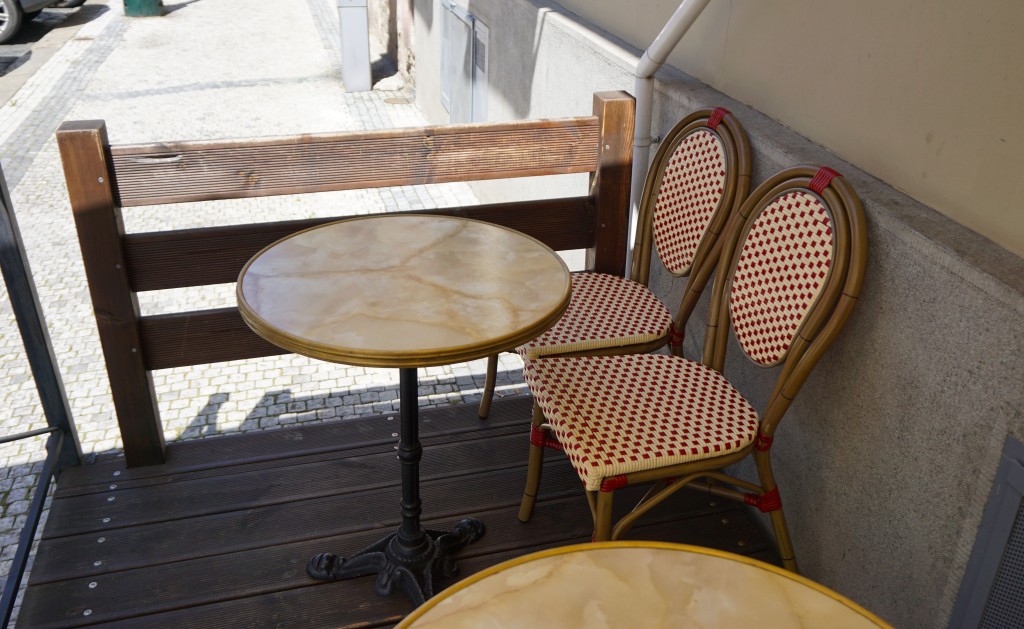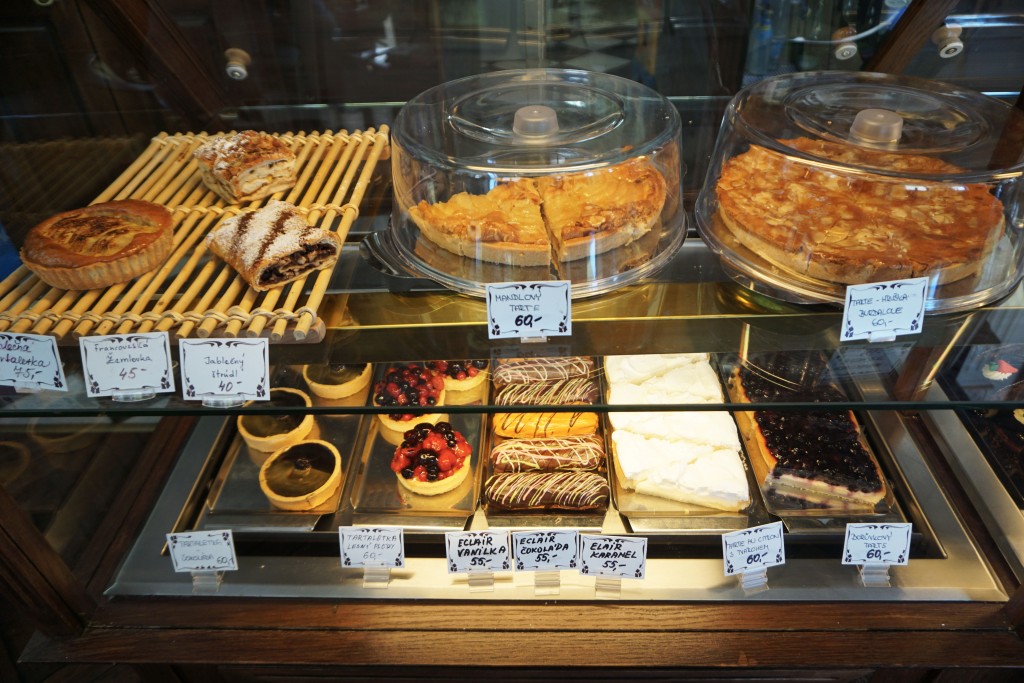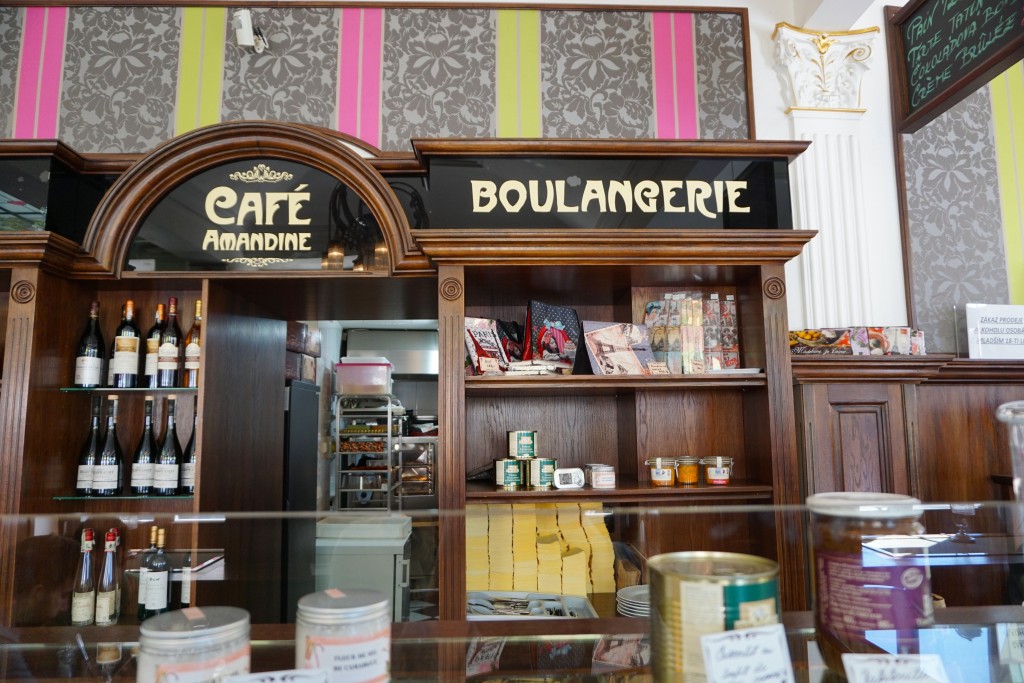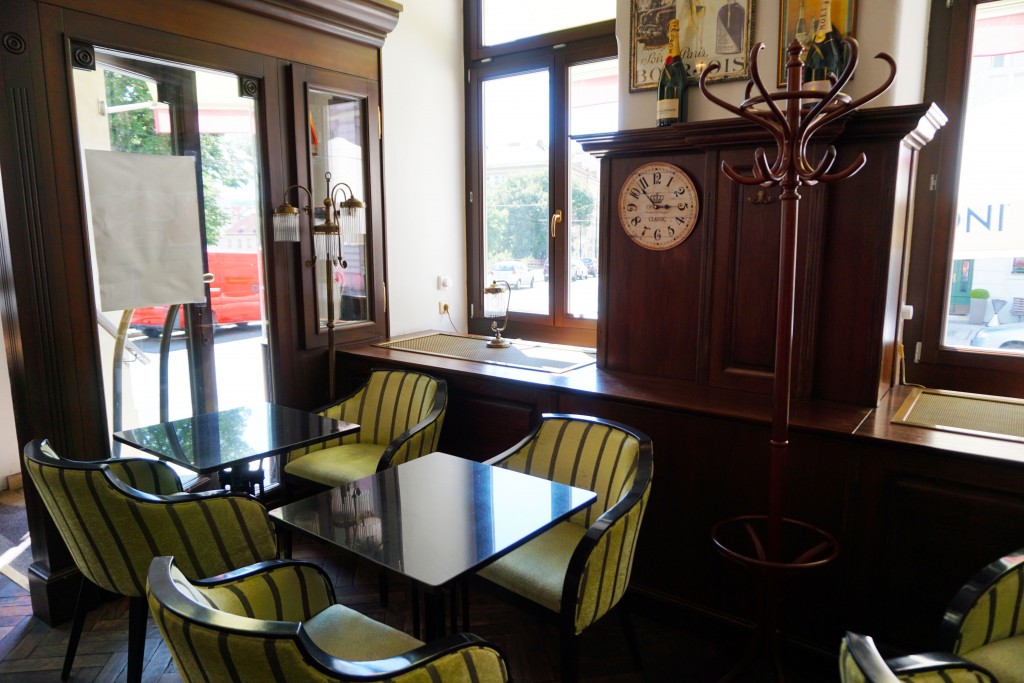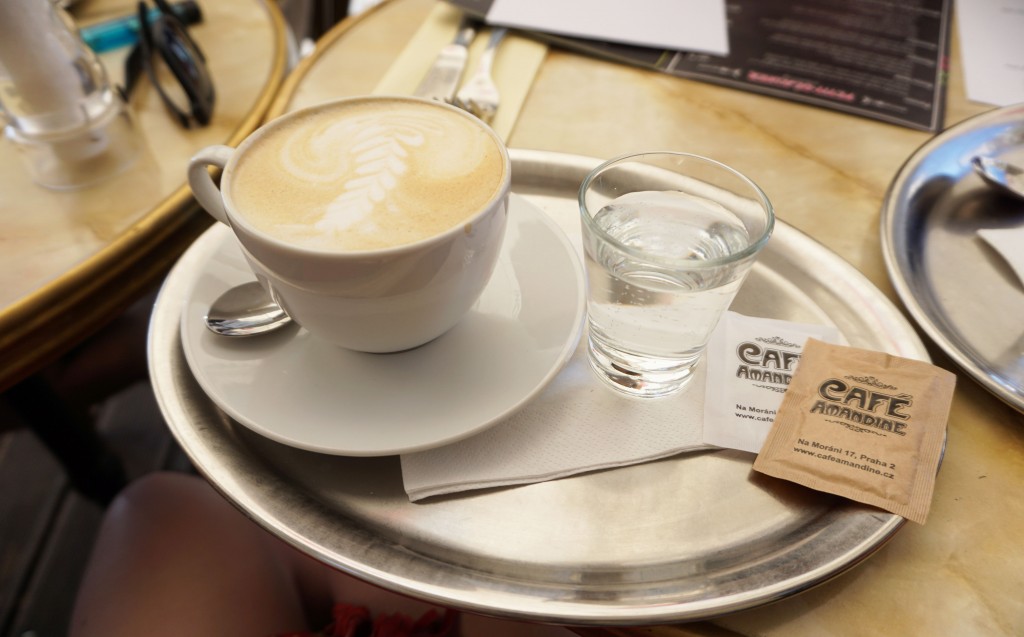 Cafe Amandine - Na Moráni 1689/17, 120 00 Praha 2