Krásný malinový den:)
Konečně jsem se opět dostala k pečení a testování nové trouby, a nemůžu se s vámi nepodělit o další recept.
Nejsem a nikdy jsem nebyla velká hospodyňka, a ať už jde o vaření nebo pečení, nejraději mám recepty s jednoduchým
postupem, kde se všechny ingredience poměří lžičkou a hrnkem a pak se to vše jen pořádně smíchá a nalije na plech.
Je to občas trošku risk, ale zase mě pak čeká moment finálního překvapení, jestli je to jedlé. A zatím je to víc než jedlé!
Tak tady jsou – citronovo-malinové muffiny.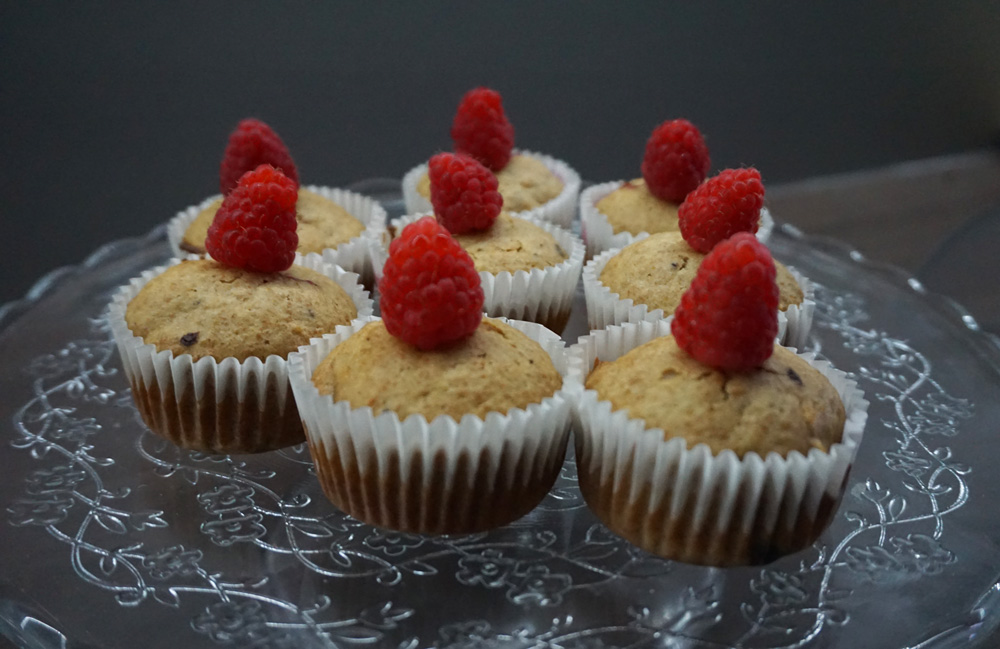 Na 12 muffinů budete potřebovat:
1 a 3/4 hrnku mouky, já jsem použila špaldovou
1 llžička prášku do pečiva
1/2 lžičky sody
1/2 lžičky soli
1/3 hrnku olivového oleje
1/2 hrnku medu
2 vajíčka, ideálně domácí:)
1 řecký jogurt
nastrouhaná kůra z jednoho citronu
vanička malin
80% čokoládu nasekanou na kostičky
Předehřejte troubu na 180 °C. Ve velké misce smíchejte všechny suché ingredience, špaldová mouka se mi trochu lepila,
myslím, že by bylo fajn ji přístě prosít. Do suché části pak postupně přilijte všechny
ostatní a dobře promíchejte. Čokoláda v originálním receptu nebyla, ale krásně vybalancovala nakyslou chuť malin. Pečte 22-24 minut.
Jo a nedoporučuju dělat machry, že ty maliny schováte dovnitř muffinu jako překvapení. Možná je potom zapomenete přimíchat do těsta..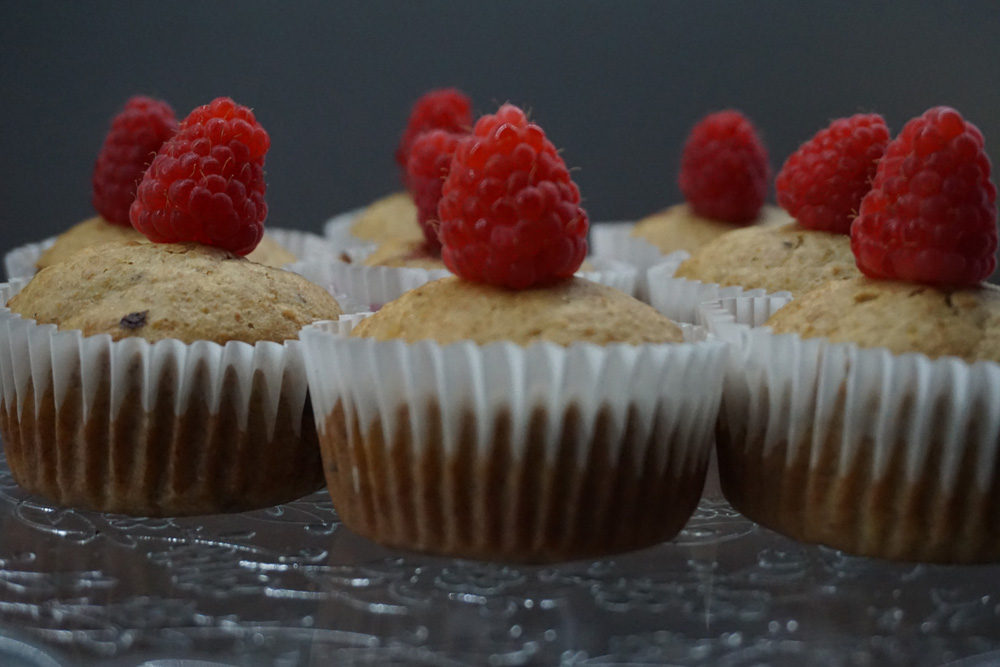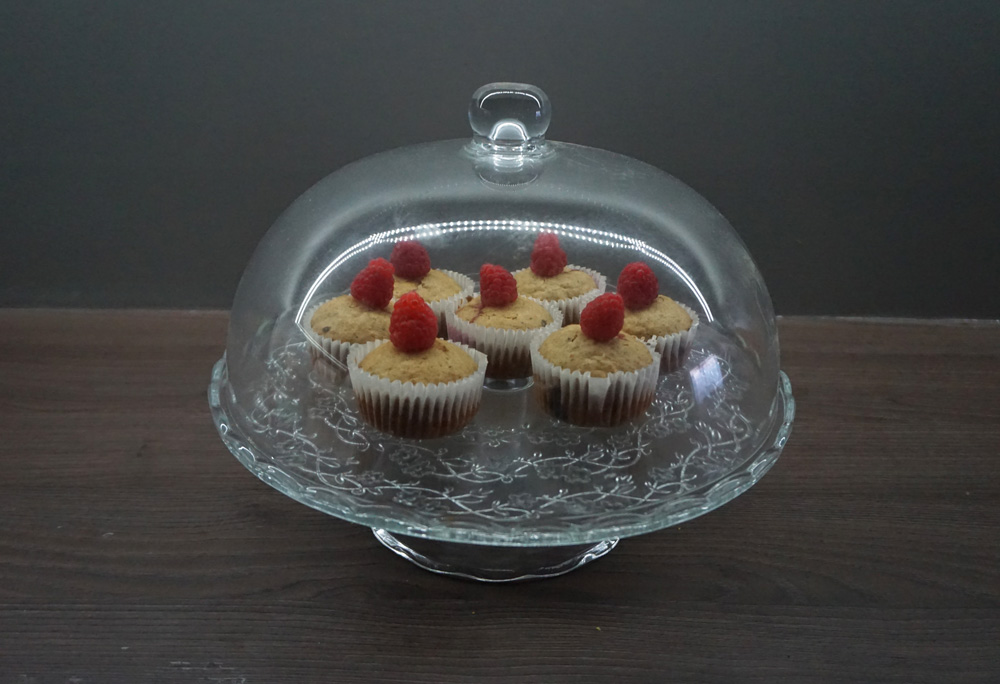 Hello and happy baking!:)
I am a pretty lazy baker (and chef), so I like to use recipes that don't require to many complicated steps as I don't wish to spend hours in the kitchen. But I still like to bake, and all the cakes and muffins I have made so far always turned yummy anyway, even though I used spoons and cups for measuring.
To prepare 12  of these beautiful muffins, you are going to need:
1 and 3/4cups flour of choice (I used spelt flour)
1 teaspoon baking powder
1/2 teaspoon baking soda
1/2 teaspoon fine-grain sea salt
1/3 cup extra-virgin olive oil
1/2 cup honey or maple syrup
2 eggs, ideally free range
1 Greek yogurt
Zest of 1 medium lemon
1 cup of raspberries
Dark chocolate chips (I like the 80% ones)
Preheat your oven to 180 °C. Combine all dry ingredients in a bigger bowl. The spelt flower was a little sticky, so I would recommend using a sifter. After mixing it, add one by one everything else and mix thoroughly. Pour the dough into the paper cups and bake for 22-24 min.
Oh…I recommend not getting too excited by hiding 1 raspberry in each muffin "as a surprise", you might actually forget to put the rest of them in the mixture…