After a little pause, it's time to go back to the sunny California, this time to the very well known Orange County and LA. I mean – who else watched The O.C ? 😀 The fancy houses, pools, beaches, life spent in bikini..
Starting from Long Beach (honestly, out of all the places we visited, this was the place I could imagine living in!), our lovely AirBnB host Suzi gave us great tips regarding what was worth visiting, and here goes what we managed to cover in the limited time of two complete days…
Po krátké pauze se vracím do slunné Californie, tentokrát do známé části Orange County a LA. Tak se přiznejte – kdo se taky koukal na seriál O.C? 😀 Pamatuju si, jak jsem hltala všechny záběry z luxusních domů, a představovala si bezstarostný život na pláži nebo u bazénu:) Naše cesta vedla z městečka Long Beach, kde jsme měli úžasné ubytování přes AirBnb (pokud vás bude zajímat víc, napište mi), a naše hostitelka Suzi nám dala spoustu tipů na to, co vidět v okolí. Tady je seznam toho, co stálo za to:)
1. Delicious fish tacos in Slapfish – Newport Beach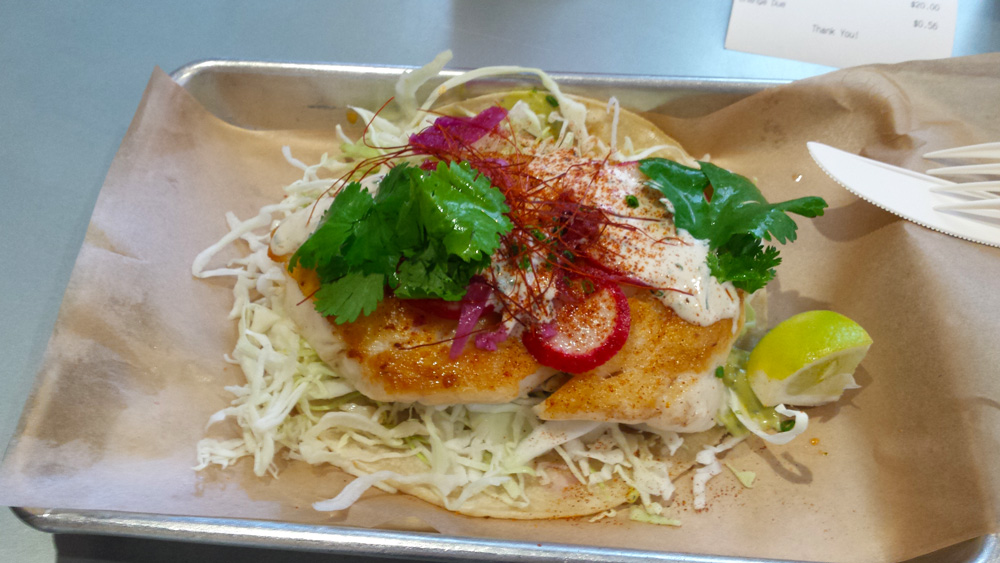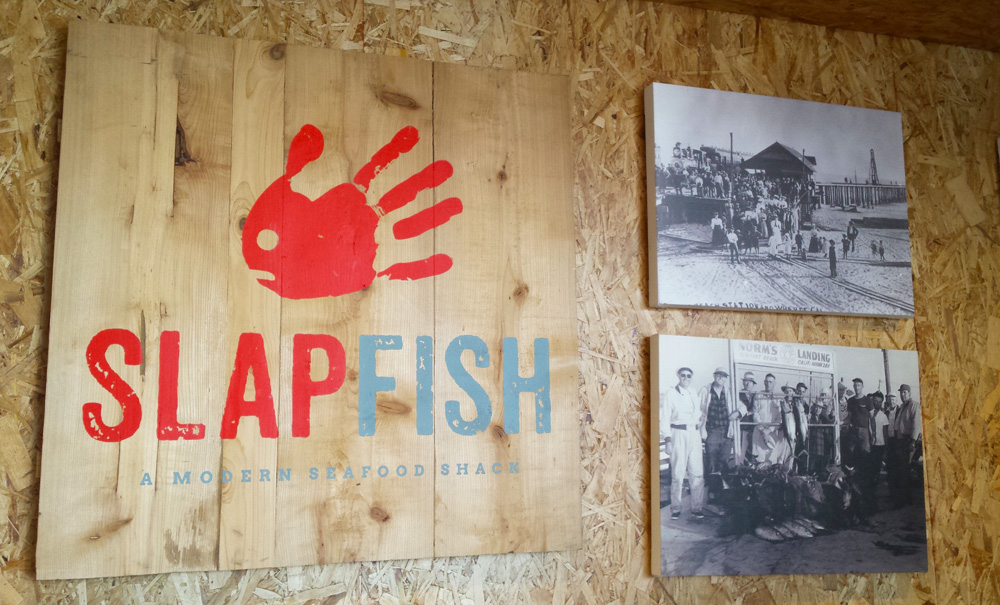 2. Taking a ferry to Balboa Island – a small but super dense island full of extraordinary houses ( the prices are also extraordinary, you are going to need couple of millions of $$$). I found a few I wouldn't mind casually calling my "summer house" with my "modest boat" while driving around in my pink Mustang…
Cesta malým trajektem na ostrov Balboa, který je napěchovaný kouzelnými domky různých architektonických stylů, které jsou zároveň jedny z nejdražších v celé Californii, a na koupi jednoho malého z nich budete potřebovat zhruba asi 3 miliony dolarů:)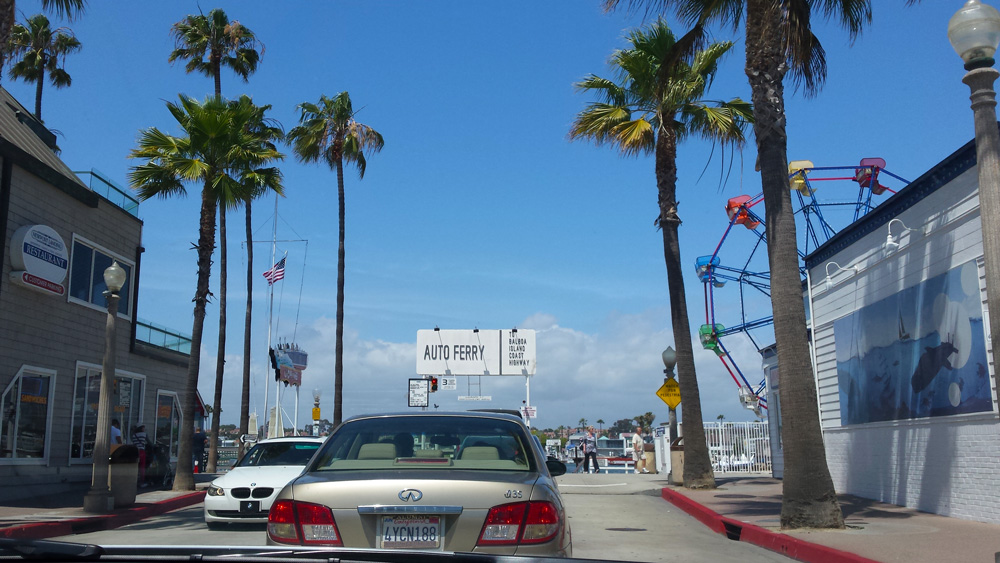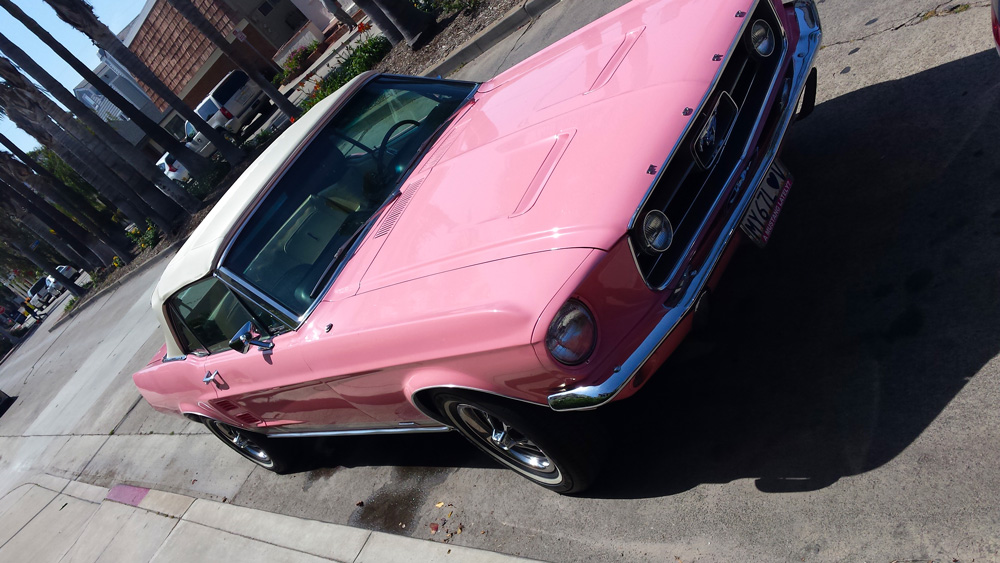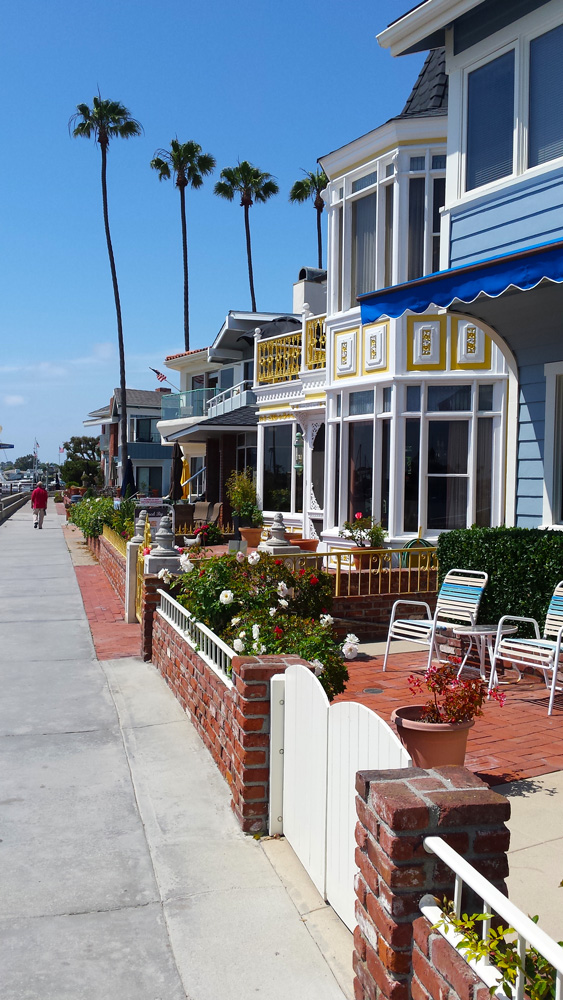 4. In Corona Del Mar we not only enjoyed beautiful vistas and sand on our feet, but we also spotted wedding on a beach and managed to wish good luck to the newlyweds:)
V Corona Del Mar jsme si mohli vychutnat písek mezi prsty při procházce po pláži (zatímco se se tam fotili novomanželé), pohledy na lomící se vlny a občas upadnout do představy jaké by to bylo se probouzet s takovýmto výhledem:)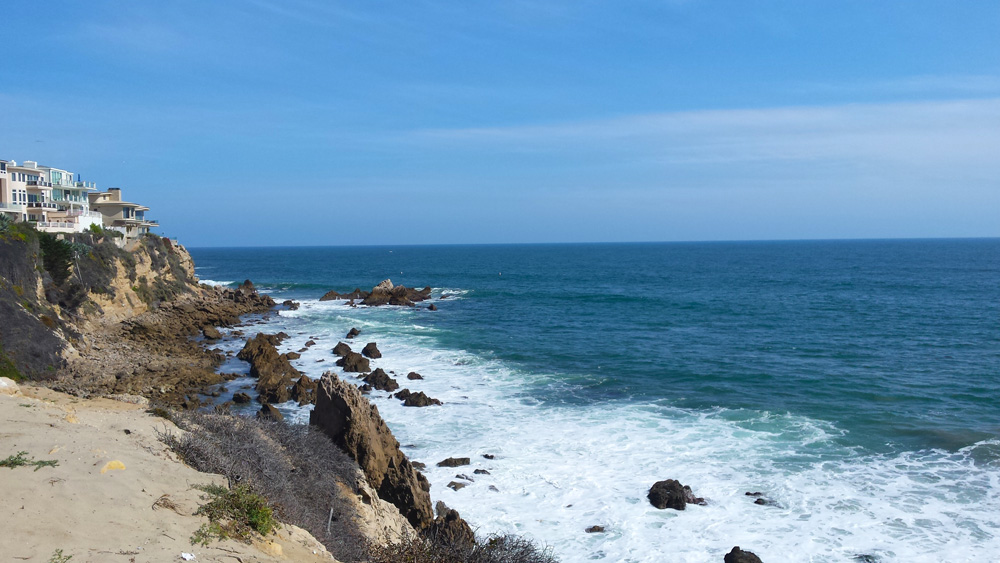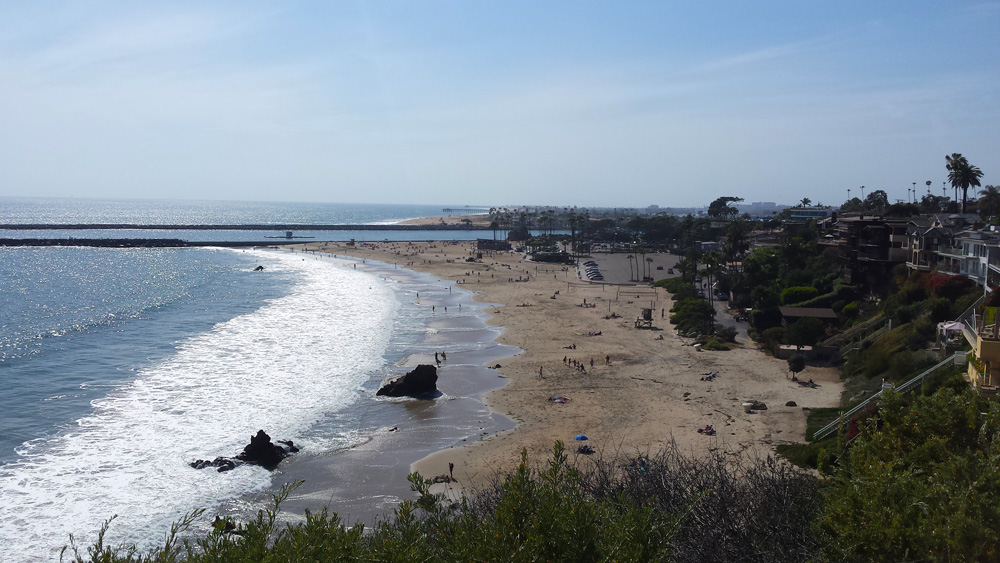 5. Going to LA. Tip from Suzi on going there: Do not go before 10 am and after 2 pm. Kinda a small time frame, but thank God for this tip we got! Sooo much traffic leading to the city of angels! Funny fact: there is an actual line on the road for 2+ people in a vehicle. We were basically the only ones using it!
The plan was following: walk on the walk of fame (check), see Beverly Hills, crash an open house there (partial check), take pictures of/with the Hollywood sign (check) and meet at least one celebrity (fail. Where were they??). Dont let me even strarted on the Griffith observatory, that place was packed like a main square during the Velvet revolution! Venice beach. Quirky. Do I need to say more?
Cesta do LA. Suzi nám dala základní radu – nejezděte před desátou ráno a po druhé odpoledne. A díky Bohu za ni! Protože i tak byla doprava superhustá a kdyby nebylo super vychytávky – bočního pruhu pro auta s 2 a více pasažéry, cesta by nám i tak trvala docela dlouho. V tom pruhu jsme byli téměř sami!
Plán byl následující: vidět nápis Hollywood (odškrtnuto) a vyfotit se u něho (odškrtnuto), projít se po chodníku slávy (odškrtnuto), projet se po Beverly Hills a vetřít se na nějaký open house ( částečně odškrtnuto), potkal alespoň jednu celebritu ( žádnou jsme nepotkali! ). Ještě jsme provedli pokus o návštěvu slavné Griffith observatoře, ale bylo tam více lidí, než na samotevé revoluci!
Další zastávkou byla Venice beach, profláknuté a podivné místo plné stánků, bezdomovců, turistů, lidí na skatu, bruslích, s klukem, který jezdí na kole – ale jenom pozadu… i tak má Venice svoje kouzlo, a pořídíte tu super suvenýry: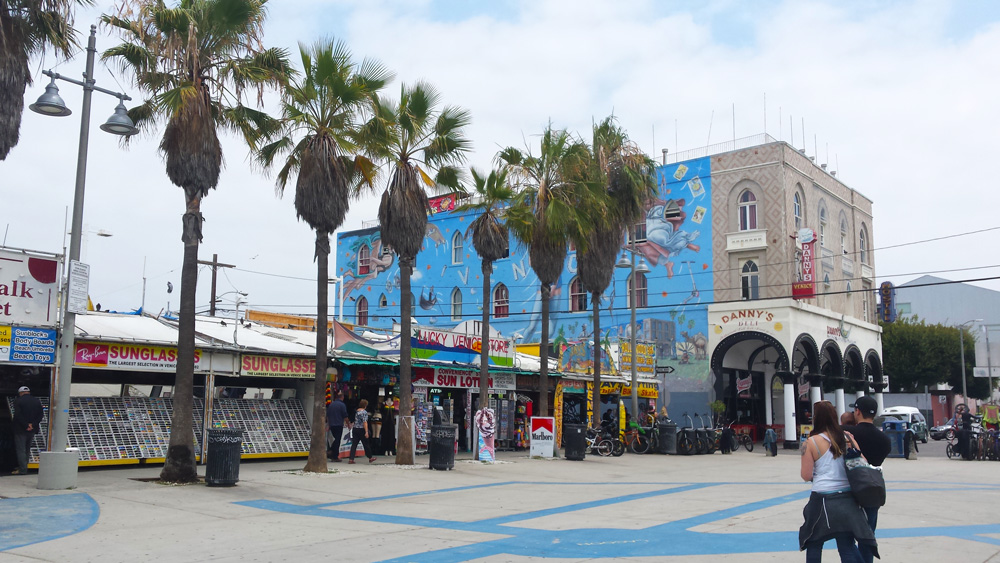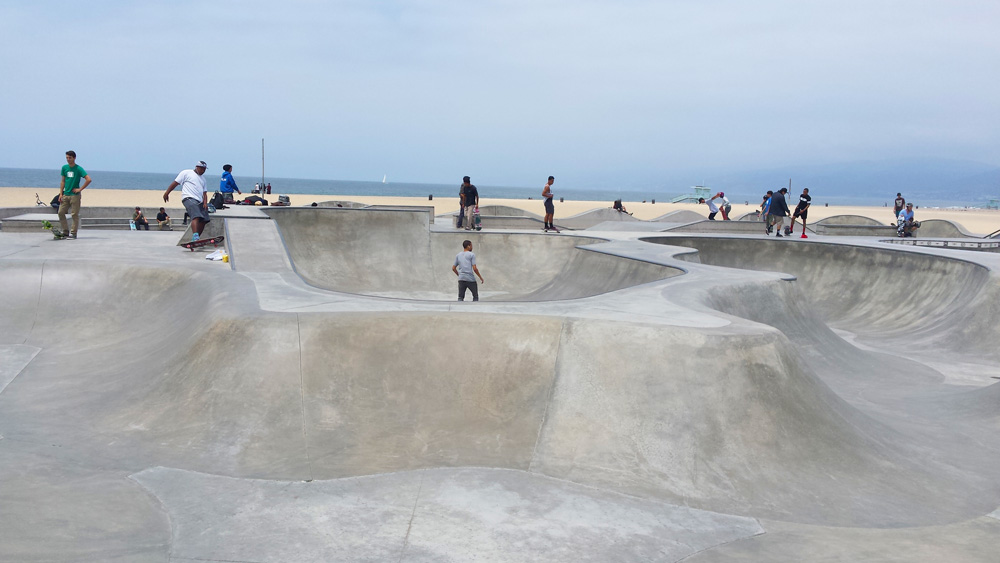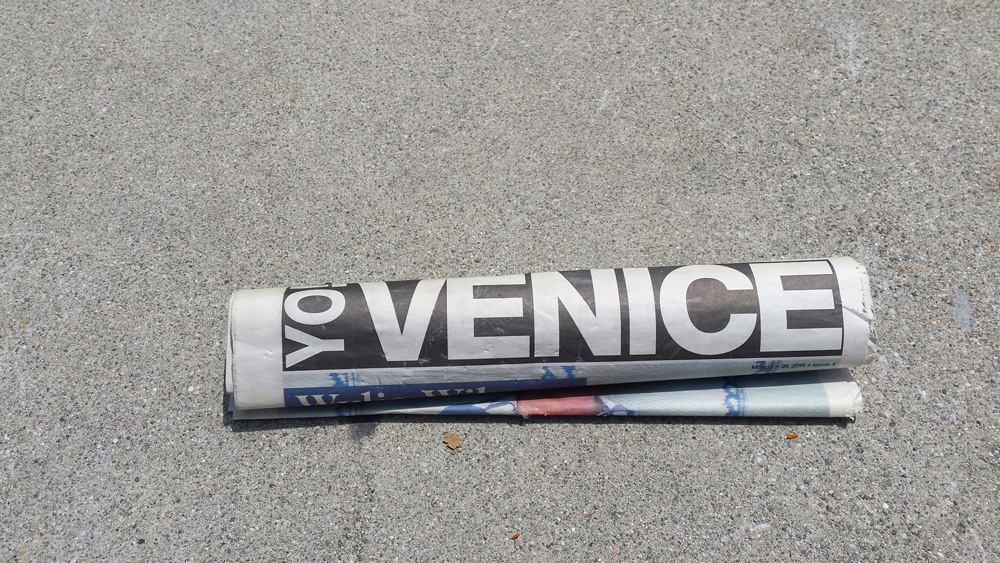 View from the Greystone mansion, a Tudor revival house built in 1928. The house is empty, being used as s set for movies, weddings and such, but the beautiful English gardens are accessible to public, and you can stroll around with feeling what it is like to live in a house bigger than the last hotel you stayed in..
Výhled ze sídla Greystone, obrovském domu v tudorovském stylu z roku 1928. Sídlo patří městu, uvnitř je však prázdné a využívá se především pro natáčení filmů ( třeba Big Lebowski, X-Men nebo nebo The Social Network), ale okolí domu tvoří přkrásné anglické zahrady, které jsou volně přístupné veřejnosti, a dají vám nahlédnout pod pokličku toho, jak asi žijí v Hollywoodu ti nejbohatší.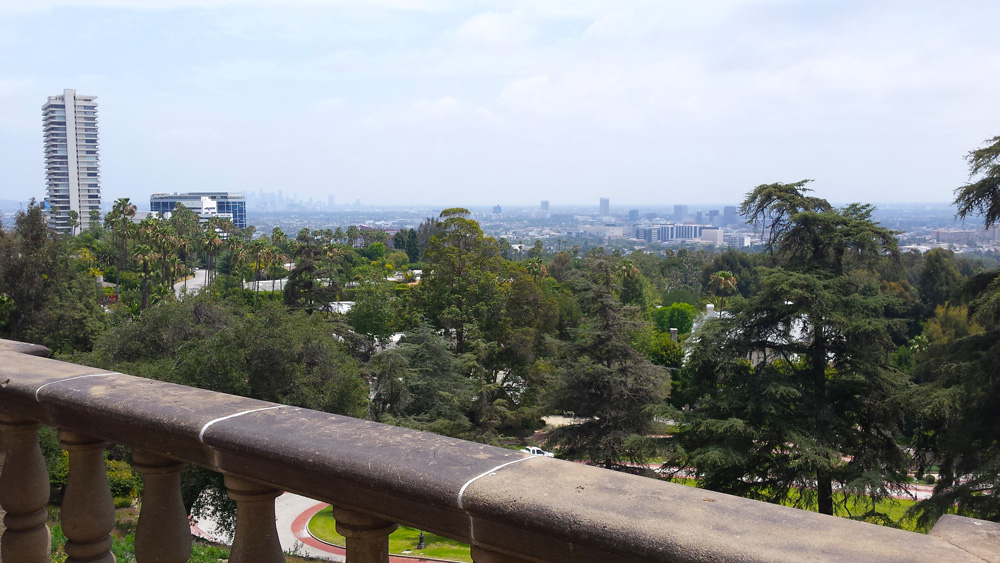 Arnie was a must:)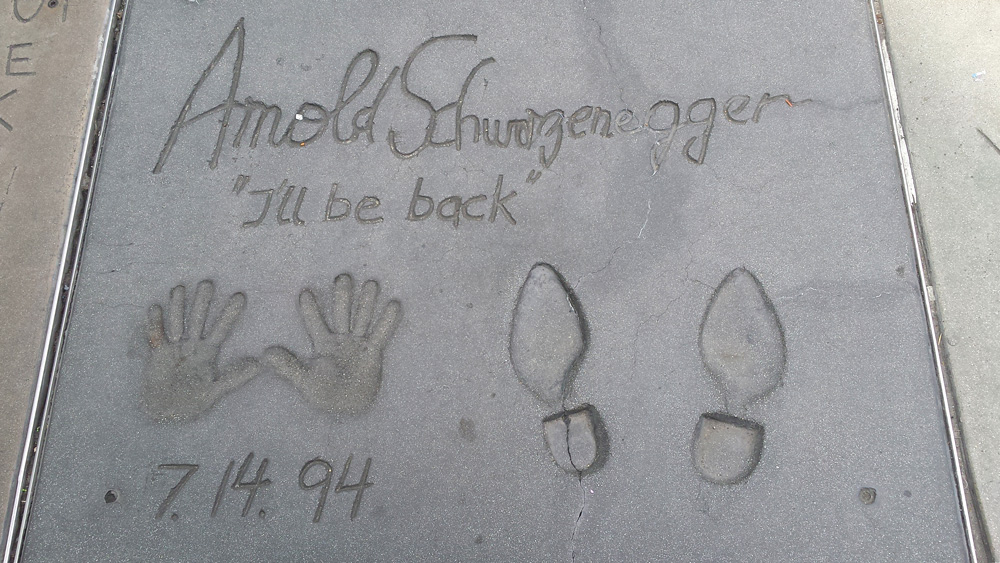 And so was Meryl!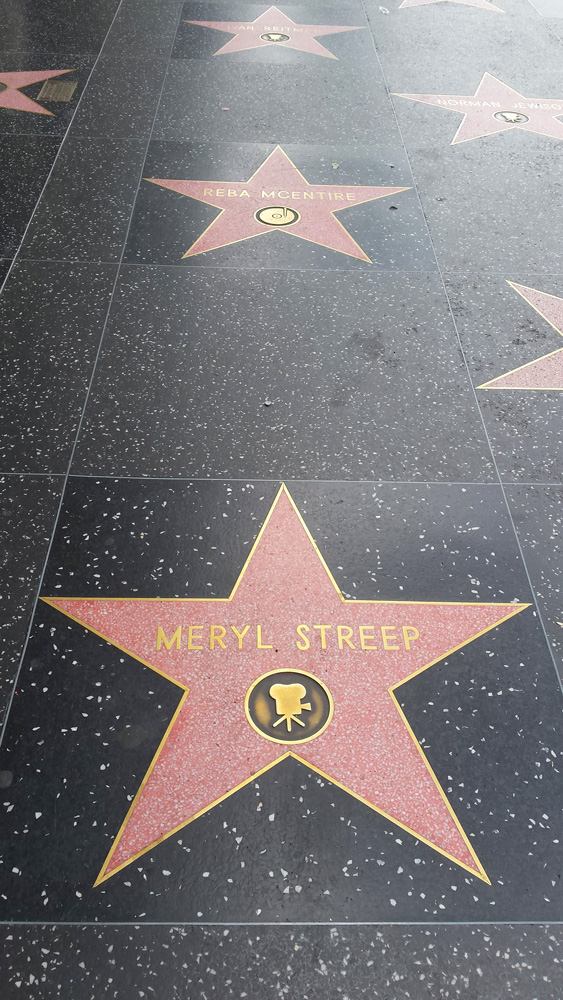 Aaaaand the famous Hollywood sign. With one happy kid:) 
Aaa nakonec slavný nápis Hollywood. A jedno štastné "dítě" 🙂