I would like to start todays post by wishing everybody a great Monday. Not that I think it's possible but .. hey, I am becoming more positive person, so let's try to find to something good about this *Iaminshockaftertheweeknd* day:)
This is yet another casual, simple outfit you might say, with a little twist thanks to this gorgeous Zara necklace. Grey cashmere sweater is something that deserves to be in every girls closet. I mean, it's so versatile and ageless thing to own. And fluffy and warm as a bonus.
//
Krásné pondělí všem, pokud je to ovšem vůbec možné. Ale když už se snažím být každým dnem pozitivnější, je příjemné si na najít na tomto krutém dni alespoň něco hezkého:)
Na větvi můžete vidět další pohodlnou kombinaci, které dominuje statement náhrdelník ze Zary. Šedý kašmírový svetřík se určitě bude hodit do každého šatníku, protože se skvěle kombinuje a nepodléhá rychlé zkáze módních trendů. A navíc je heboučký a úžasně teplý!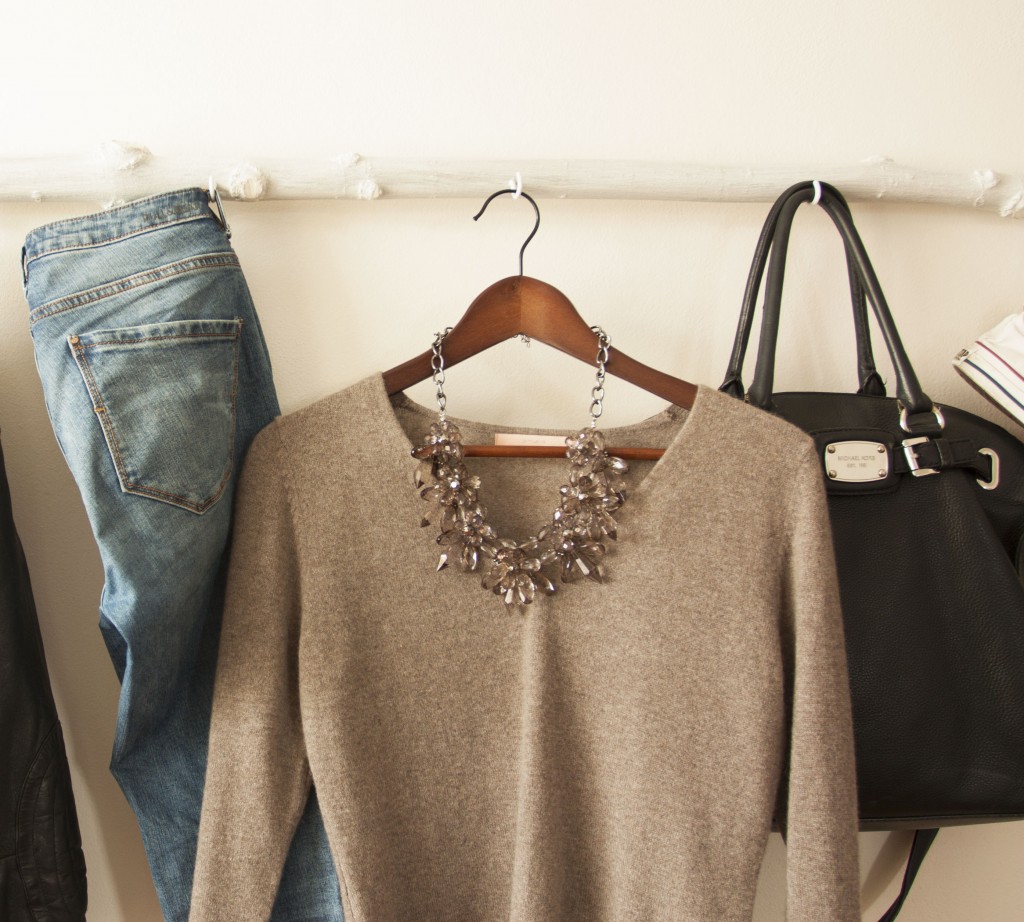 Leather Jacket: Zara, Jeans: Pull and Bear, Cashmere sweater: John Lewis, Necklace: Zara, Bag: Michael Kors Hamilton (similar here), Sneakers: Converse (here)