Českou kosmetiku Havlíkova přírodní apotéka už asi nemusím nikomu představovat jako nový objev roku. Nemohu ovšem nesdílet své velké nadšení na dva produkty, které momentálně používám každý den.
Na den je to Český krém, který je podle balení pro vytížené ženy, takže jasná koupě:D Chtěla jsem krém, který by byl na zimu dostatečně hydratační, ale zároveň abych se neleskla jako čerstvě nalakovaná karoserie, a sáhla jsem po tom pravém. Konzistence je příjemná, krém se rychle vsakuje, a jestli máte rádi meduňku, budete milovat jeho vůni díky obsaženému esenciálnímu oleji. Co si budeme povídat, cena je vůči ostatním Havlíkovým krémům taky sympatická, za 30ml krému zaplatíte 168,-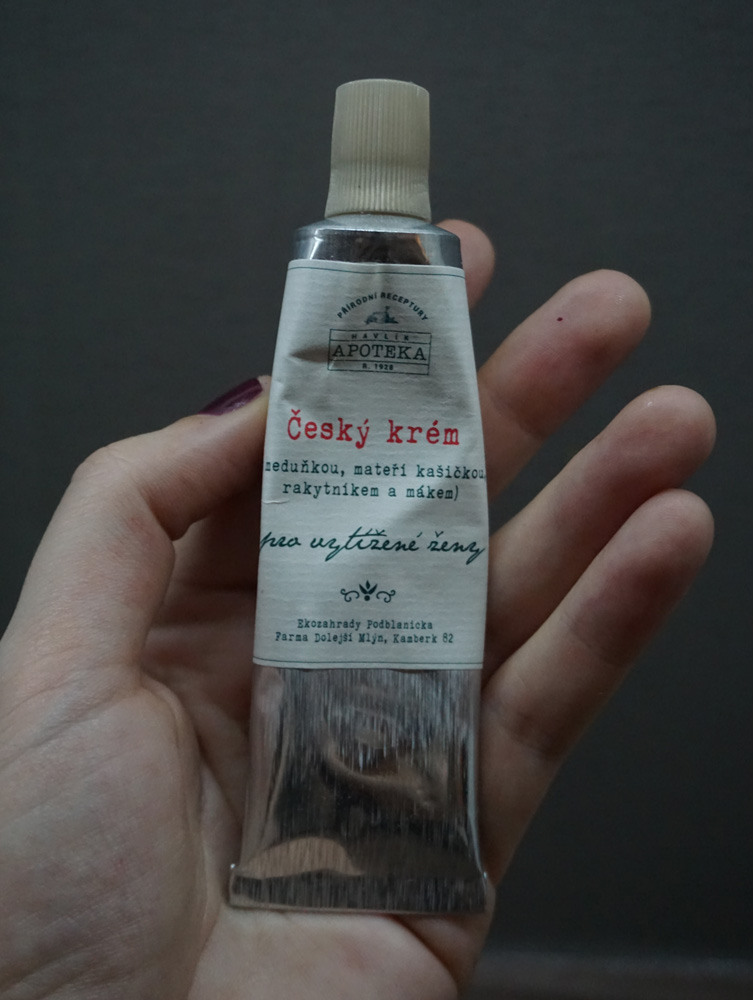 Na noc jsem si na zkoušku pořídila malou lahvičku makadamiového oleje, a bylo to pro mě trefa číslo dvě. Olej mi přijde pro pleť nejpřirozenější, přeci jen je to nejčistší forma hydratace, kterou si na kůži můžete dát, a líbí se mi teorie "co nedám do pusy, nemažu na tělo", i když ne vždy se mi to takto daří. Navíc, v noci je mi jedno, že se blištím do všech světových stran:) V odborné literatuře jsem se dočetla, že makadamiový olej je vysoce regenerační, vyhlazuje jizvičky i vrásky, a dobře se vsakuje, což musím potvrdit. Měl by být dobrý jak na pleť, tak na vlasy, což rozhodně budu muset vyzkoušet.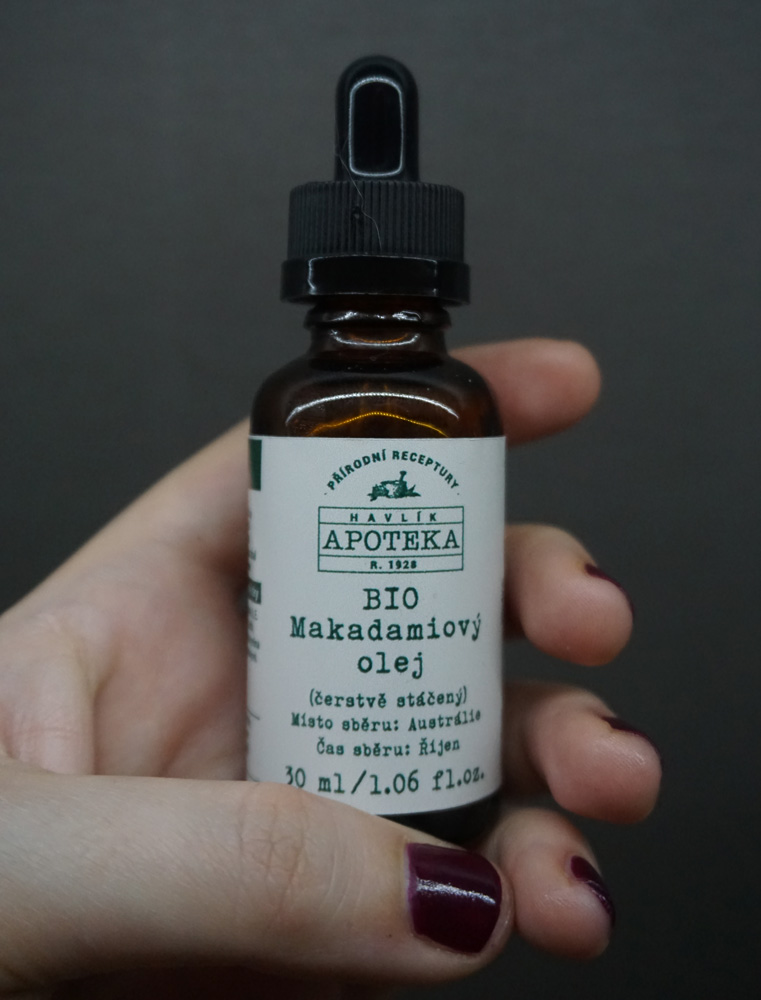 A teď mě nejvíc zajímá – jaké Havlíkovy produkty používáte vy? S čím jste spokojení?:)
//EN// If you haven't heard about it before, let me introduce to you czech cosmetics brand Havlíkova přírodní apotéka, and especially two products I started using regularly and I am loving at the moment. HPA's recipes come from hands of a Czech pharmacist Karel Havlík, who was creating creams and other cosmetics from natural ingredients he collected himself. His work was stopped due to the regime after February 1948, but it became alive again with help of his grand daughter.
For daily use, I purchached the "czech cream" – Český krém, and I am very happy with it. The skin absorbs it very well, doesn't stay oily, and the smell of melissa essential oil is just divine.
For night, I chose a small flask of macadamia oil to test it, and I am very pleasantly surprised. From nice nutty smell, to soft and healed skin in the morning, the oil can be used both for skin and hair, with it's softening and healing properties. If you tried something from HPA, what was it and and were you happy with it?