Hello friends:) Today I would like to take a closer look at new sustainable underwear brand Créeme from Slovakia focusing on ladies underwear and men t-shirts from organic cotton. It was created by Soňa Vidiečanová and Katarína Kobušová, who were playing with a though of creating a brand of underwear made of organic materials without any colouring that can often have trails of carcinogenic or toxic particles yet it is a piece of clothing that is always in direct contact with your skin.
Krásný den:) Dnes bych vám chtěla napsat o nové slovenské udržitelné značce spodního prádla Créeme z organické bavlny, za kterou stojí Soňa Vidiečanová a Katarína Kobušová. Holky si dlouho pohrávaly s myšlenkou, že na trhu chybí pohodlné přírodní nebarvené spodní prádlo, které by neobsahovalo žádné karcinogenní látky a toxické kovy z umělých materiálů a barev, a tak vznikla myšlenka na řadu spodního prádla a triček z organické nebarvené bavlny, jejíž přirozená béžová barva je navíc ideální pod bílé nebo světlé oblečení.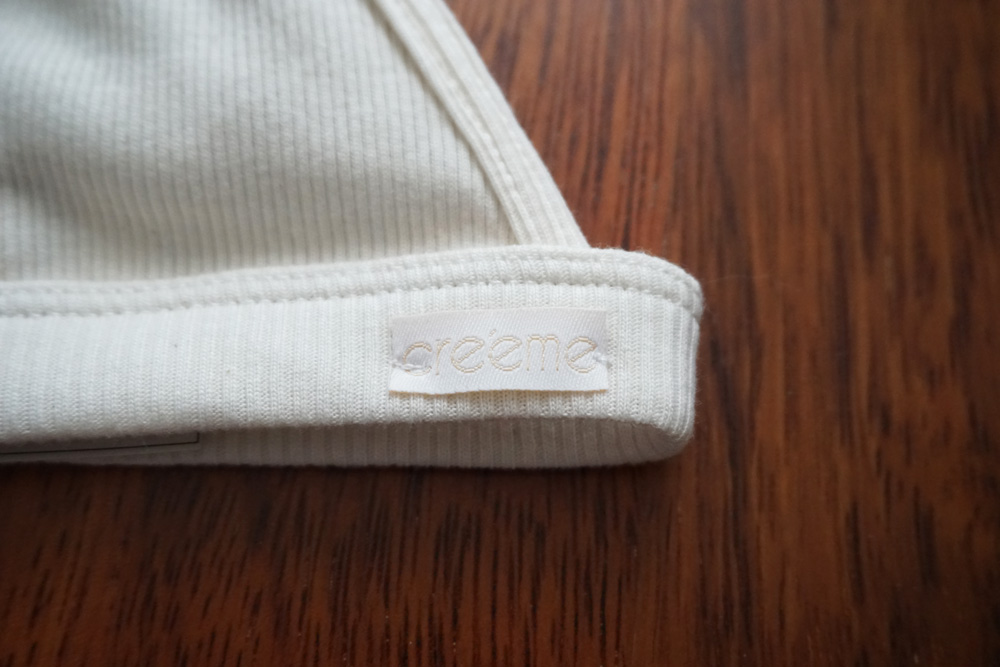 The natural beige shade of cotton inspired the first collection which the girls crowdfunded on HitHit and it was a success cause they overachieved their goal reaching beautiful 113%. The collection is made in The Czech Republic and offers selection of panties, bras and t-shirts for guys. I chose the structured bralet bra and it's a very comfortable light piece. If you are looking for comfortable organic underwear and want to support local craftsmanship, have a look at the details on the website.
První kolekci holky crowdfundovali na HitHitu, kde se jim podařilo sesbírat dokonce krásných 113% z potřebné částky, a první podprsenky, kalhotky a pánská trička navíc spatřily světlo světa i díky šikovným ručičkám v ČR. Já jsem si pořídila podprsenku typu bralet s jemnou strukturou, která mi vyhovovala střihem, a musím říct, že je opravdu lehoučká a pohodlná. Pokud máte dost vycpaných kosticových podprsenek, chcete podpořit lokální tvorbu a na holé kůži nosit pohodlný přírodní materiál, dejte Créeme šanci:)
Navíc, 9 z 10ti koček Créeme již tradičně doporučuje! 😀