Beautiful day to all:)
I've always been fascinated by exploring the royal life of past by taking tours in beautiful chateaus and castles, imagining them full of their former life with all its simplicities and troubles. I was lucky to visit Palacio da Brejoeira in the North of Portugal, national monument that was built in 1806 (and it took only 28 years to construct it!). The palace changed owner couple of times during the years until arriving to the hands of Herminia de Oliveira Paes as a birthday present from her father. Herminia lived in the palace in her private quarters until her death in 2016.
//CZ// Už od malička mě fascinovaly hrady a zámky, prozkoumávání a poznávání toho, jak mezi jejich zdmi zněl smích, každodenní shon, jak žili lidé bohatí, a ti, kteří jim sloužili a doplňovali tak pro mě fascinující bublinu toho, jak si pěkně žily princezny:) Na samém severu Portugalska jedno takové místo najdete – Palacio da Brejoeira. Palác se začal stavět už v ruce 1806 a jeho stavba trvala celých 28 let. V průběhu času, jak už to bývá, patřil různým majitelům, až zakotvil u Herminie de Oliveira, která ho dostala jako dar k narozeninám od svého tatínka. Úžasnější na tom ještě je, že Herminia v paláci žila v soukromých komnatách po celý svůj život (bohužel letos zemřela), a zároveň umožnila návštěvníkům nahlédnout pod pokličku svého překrásného domova.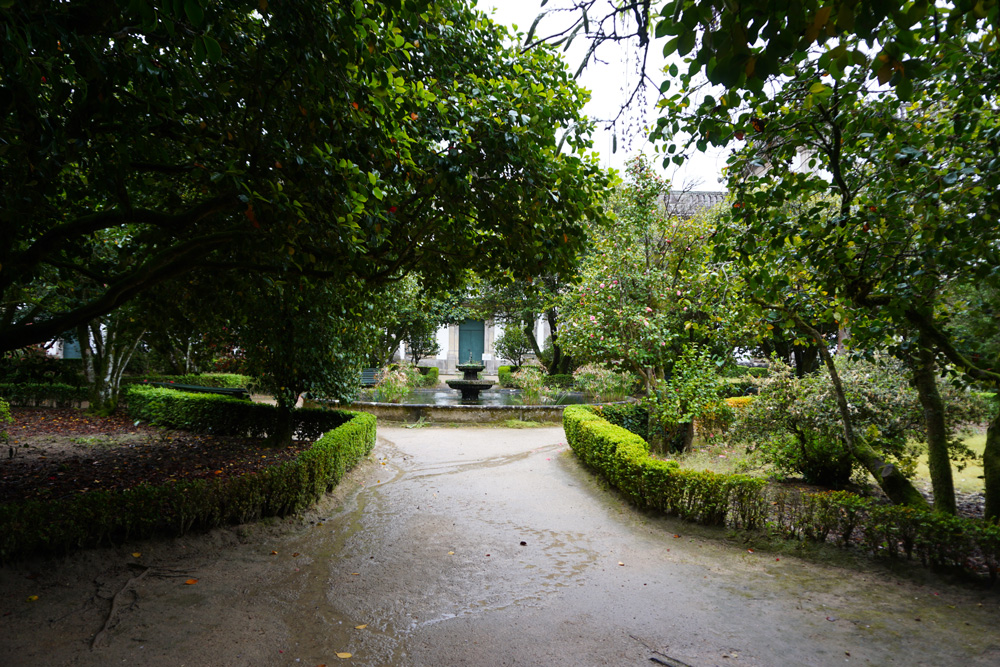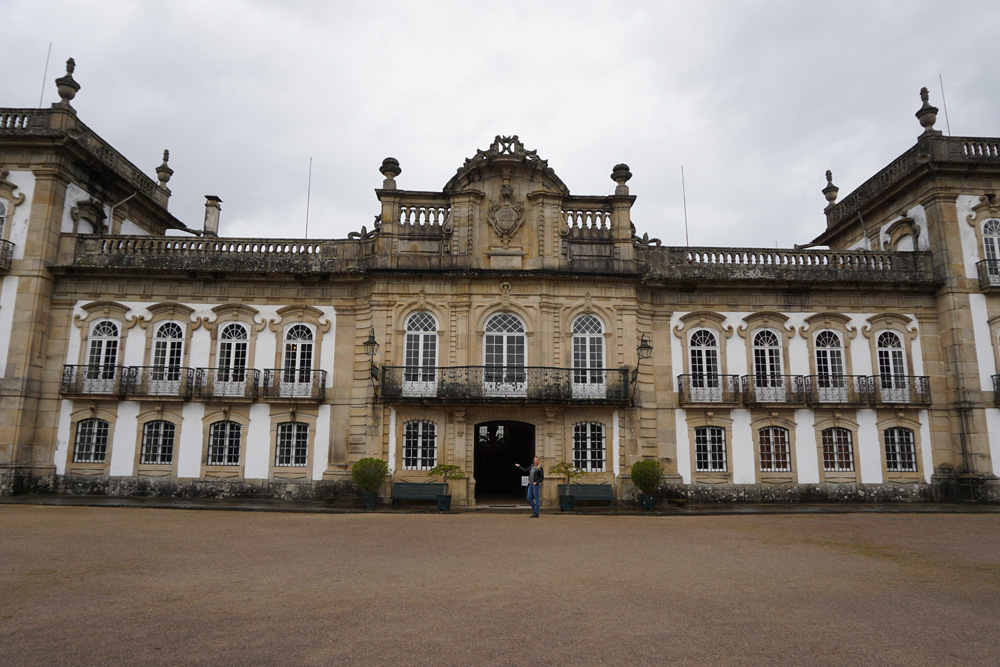 During the guided visit you can taste local green wine – vinho Alvarinho prepared from grapes growing in the own palace's quinta, as well take a stroll through the beauty of 19th and early 20th century luxury living and gardens. The palace has it's own theatre, chapel and it's filled with beautiful furniture and porcelain. Unable to take pictures in the interiors, I will leave you with a virtual tour on the website or encourage you to explore it on your own. And the gardens. Oh my! Can you imagine waking up on a sunny morning, and walking in a flowing dress (guys are allowed to imagine a different outfit:) to drink your morning tea in this beauty?
//CZ// Při návštěvě paláce můžete ochutnat tzn. zelené víno z místních vinic a pak se vydat na prohlídku interiéru, který zdobí nádherný nábytek, porcelán, původní dřevěné podlahy a stropy a všudypřítomné azuleijos. Bohužel je uvnitř zakázáno fotit, ale do zahrady i komnat můžete nahlédnout na oficiálních stránkách, nebo si udělat výlet. Když už jsme u zahrady…ach, to je vám nádhera! Představte si probuzení do slunečného rána, trává se blýská rosou, a vy si jdete v rozevlátých šatech (pánové prominou:) vypít do zahrady svůj ranní čaj.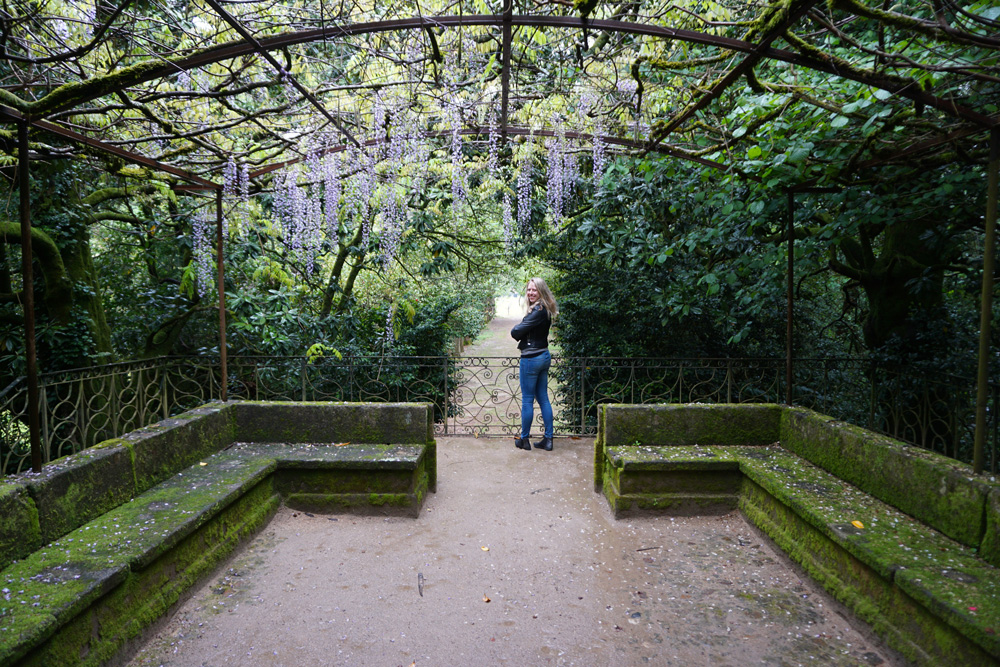 After exploring the palace, you can satisfy this desire in a beautiful cafe called Vintage located in the gardens. With the smell of fresh waffles, you will wish you could live here once more.
//CZ// Po prohlídce si můžete posilnit v  kavárně Vintage v zadní části zahrad. S vůní čerstvých waflí a šálkem horkého čaje se můžete ještě ponořit do snů o životě v opravdovém paláci v kouzelné zahradě..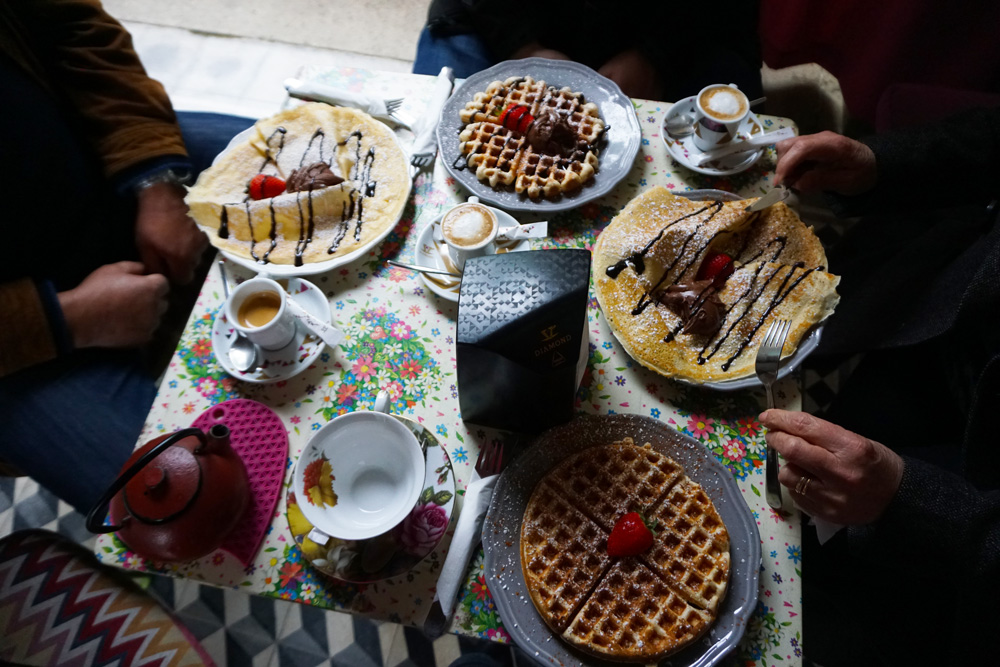 Fancy a visit yet?:)