This summer I was lucky enough to spend couple of days in Faro, Portugal and travel around it's sunny coast.
Algarve region is incredibly popular in the high season (July-August), so if you are not into crowded beaches, I recommend to visit it for example in June. The weather was more than summer-ish, we had 30-37 degrees and blue sky every day. There are various options for accommodation and we chose this amazing AirBnB house with salty water pool>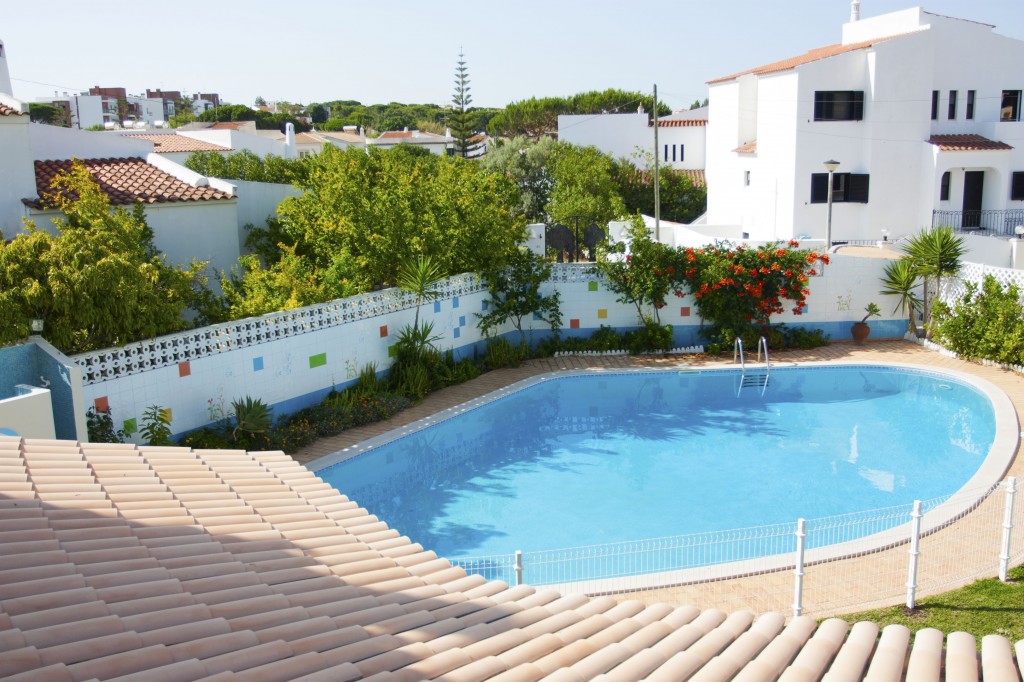 Faro itself offers many interesting spots worth of exploring, beautiful cobbled pavements in the historical centre, the port, cozy restaurants, city council, or boat trips around natural park Ria Formosa>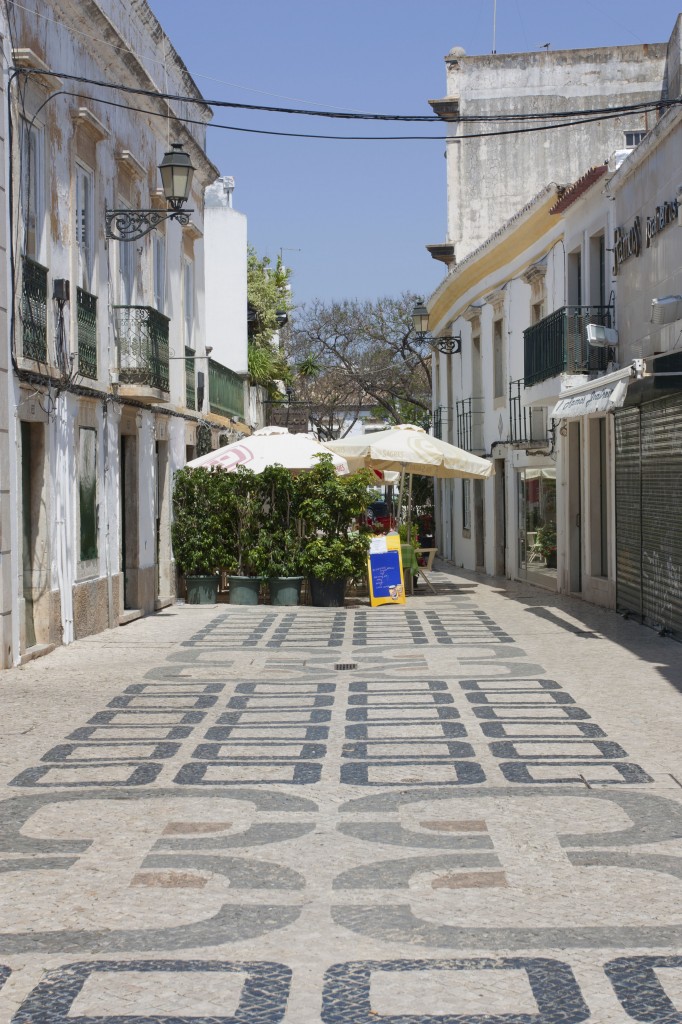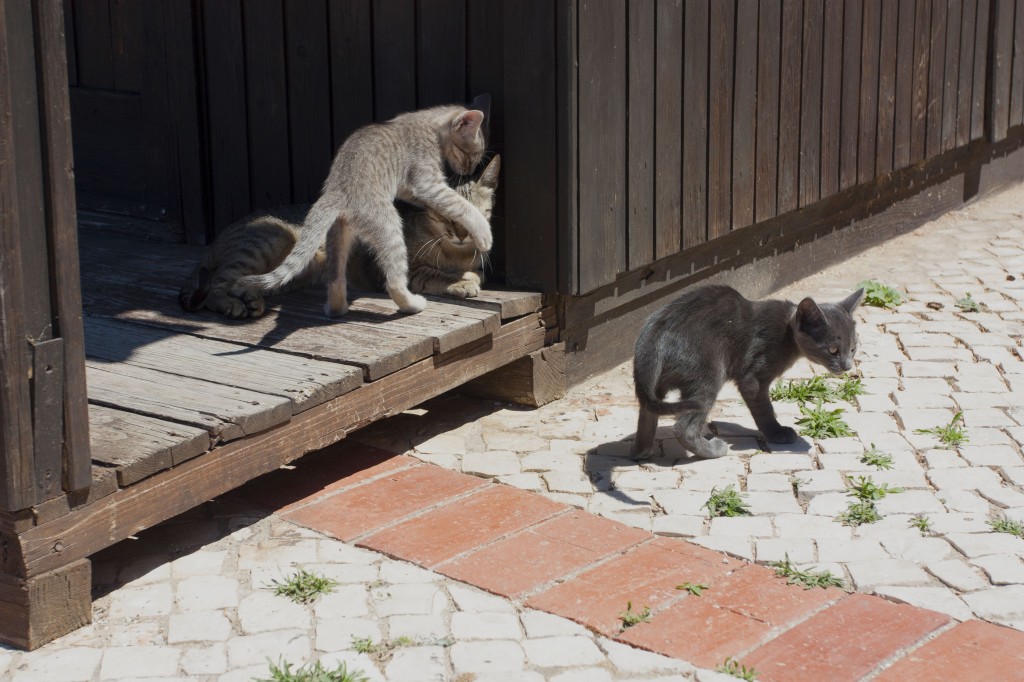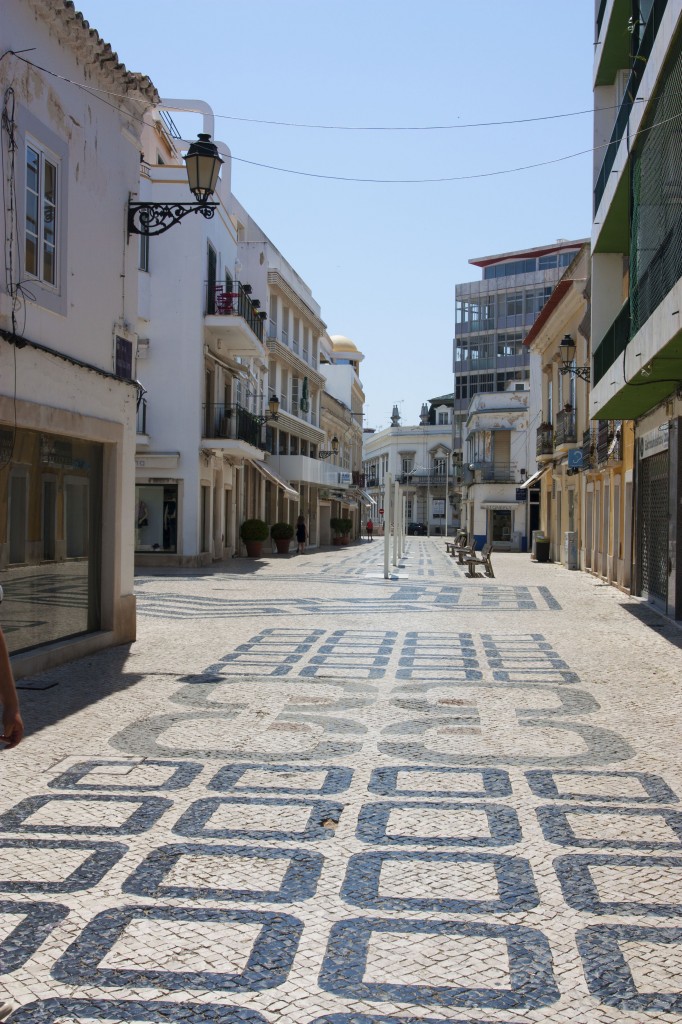 TIP OF ALL THE TIPS!>
If you find yourself in Faro and it's lunch time, you must visit snack-bar/restaurant O Américo. For 10 euros per person you can eat all the grilled fish you can handle. Literally. I have never even seen so many kinds of fish, and they were so delicious. There is nothing like a fresh grilled fish, isn't it?
For dinner we made a reservation in a popular restaurant called Centenario which has Noite de Fados (typical portuguese music) every week as well as one of the best picanha (beef) I have ever had in Portugal.
I absolutely recommend renting a car (there are several car rent companies at the airport), because like that you can visit all the interesting spots on the coast in couple of days. Amongst the most beautiful were Cabo de Sao Vicente, place that used to be a sacred ground since Neolithic times and people believed it was the end of the world as the sun sank into the water after a long sunset.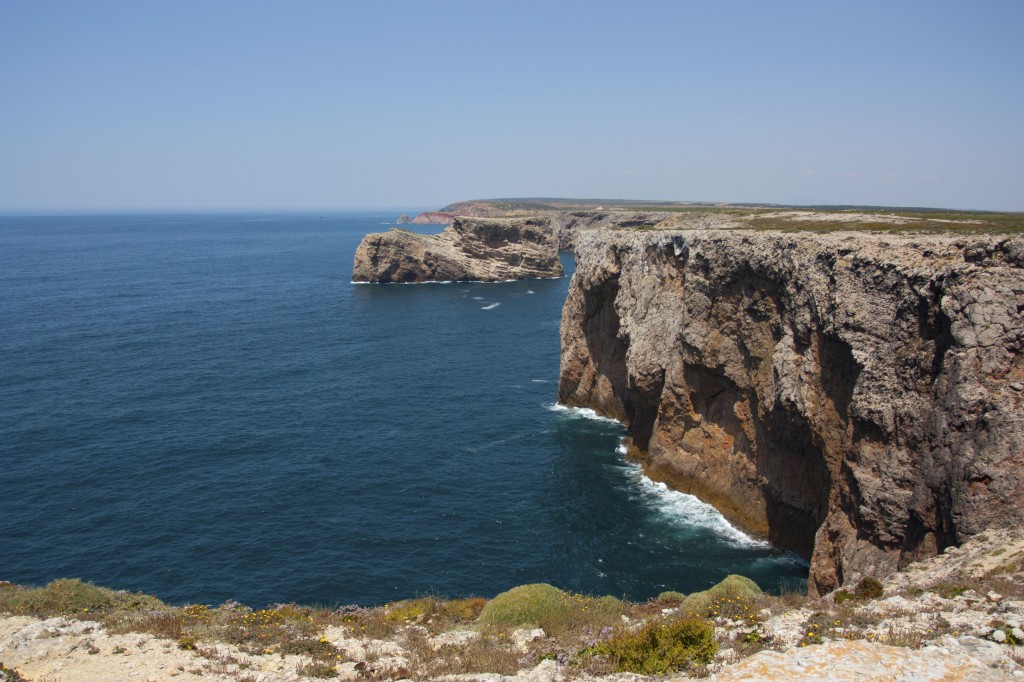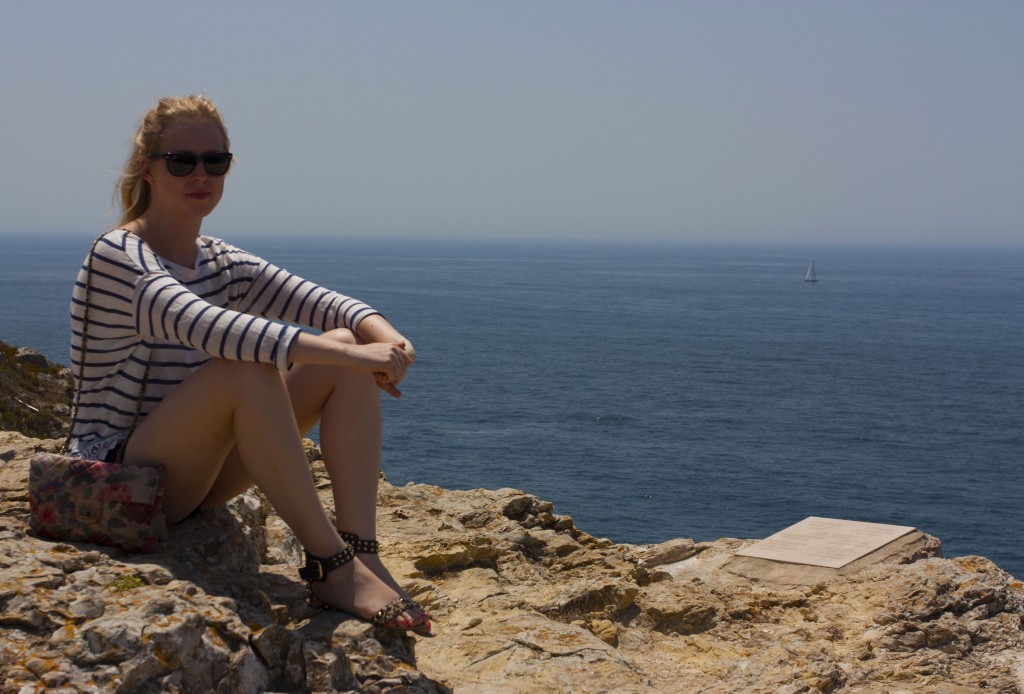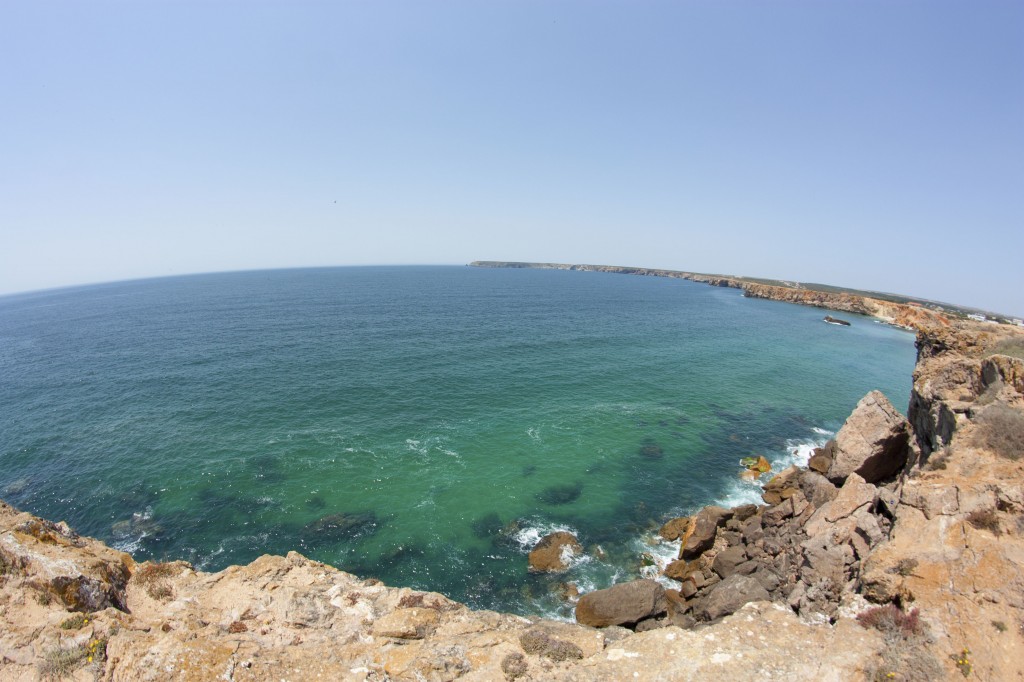 Another great spots to visit are Sagres (I felt tempted to order a Superbock and laugh:) )
Portimao (Praia da Rocha)
Benagil (Praia de Benagil) – tiny fisherman village with boat trips to beautiful caves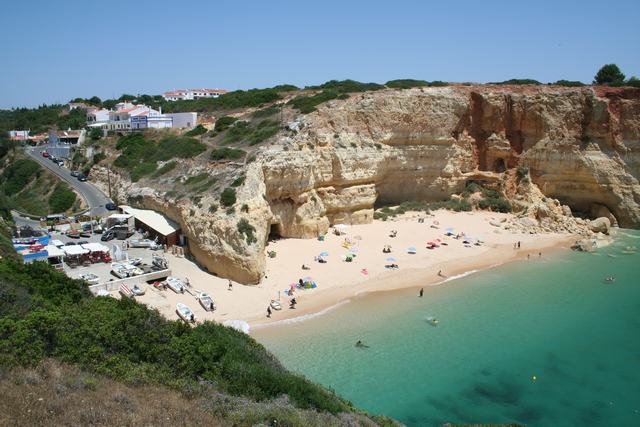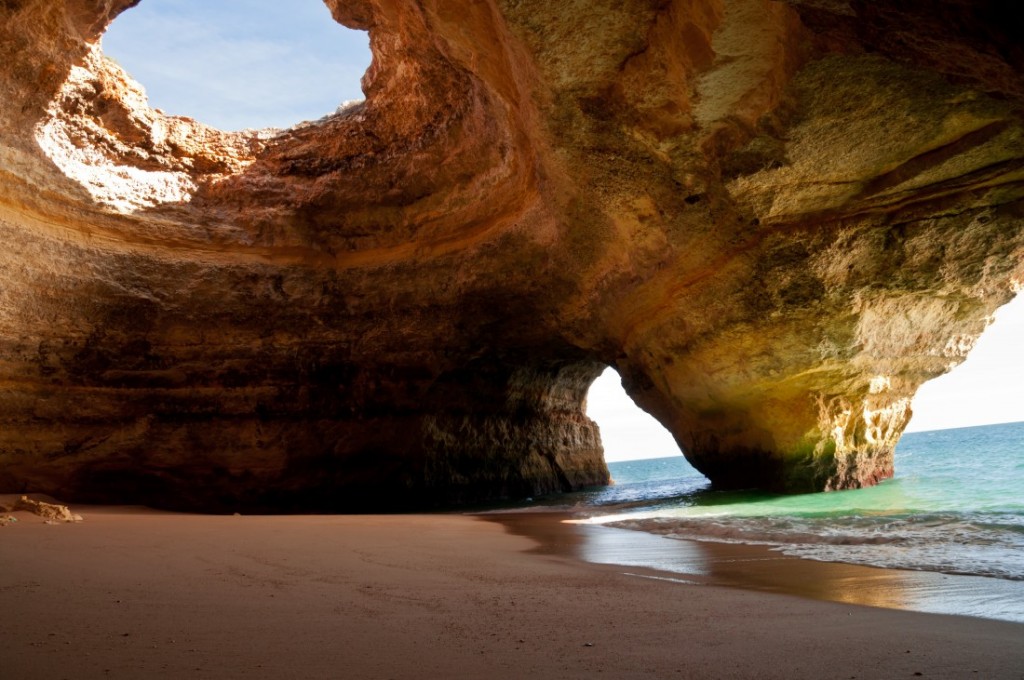 Photo by Sandra Pinto
Tavira – I recommend to take a boat ride to Ilha de Tavira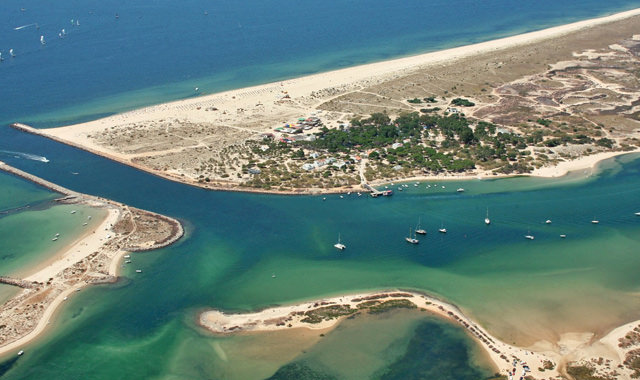 Photo found on avira.algarvetouristguide.com
Overall I had an amazing time. People are very friendly there, they speak English well and If you don't arrive in the high season, you can expect beautiful beaches with few people, gourmet restaurants, good wine and sunsets that will take you breath away….ah, Saudades Algarve:)