Beautiful Monday everyone.
I hope you are not suffering the "Oh Christ I have just came back to job after vacation and i don't know what to do first" syndrome and you remember all your passwords and tasks. I though about office indeed when I put all these pieces together, staring the statement necklace from Zara and my new & Other Stories bag. It's all just black, grey and a bit of white, but works pretty well, don't ya think? Anyways, don't overwork it today and have a great start of the week.
//
Krásné pondělí všem.
Doufám, že netrpíte syndromem " Bože, právě jsem se vrátil/a do práce po dlouhé dovolené a nevím, co dřív" a pamatujete si všechny své úkoly a hesla. Na práci v kanceláři jsem myslela taky, když jsem skládala dohromady tento look. Vévodí mu statement náhrdelník Zara a kabelka & Other Stories. Outfitu nefiguruje žádná výrazná barva, ale i tak myslím, že funguje, co říkáte? Hlavně vám chci popřát pozitivní start do nového týdne a moc se dnes nepředřete:)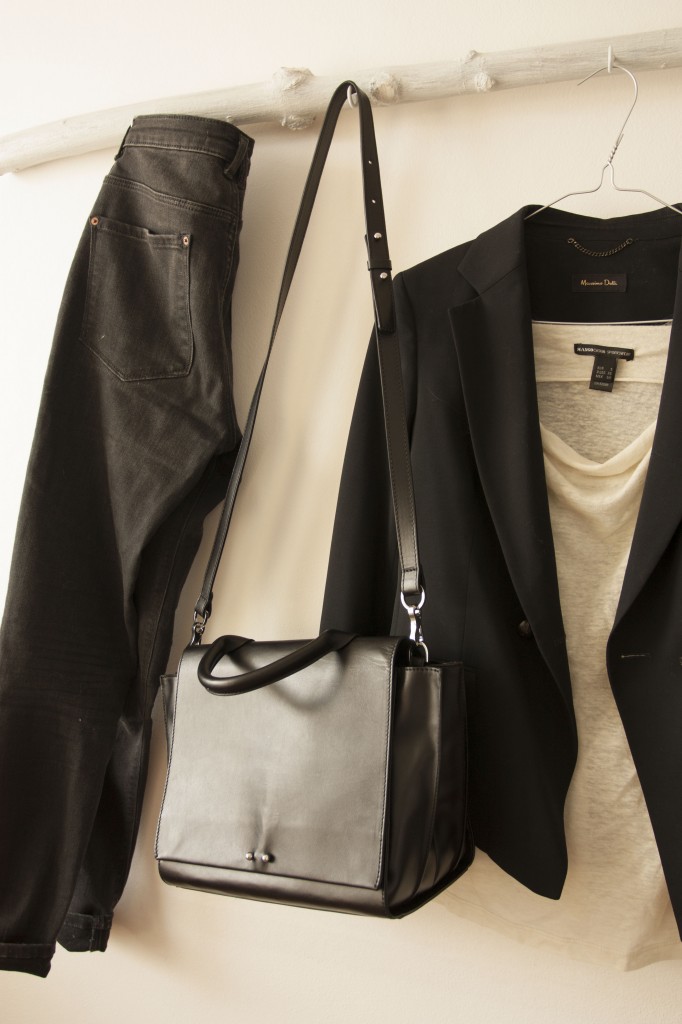 Jeans/Džíny: Pull&Bear, top:Mango, Blazer/Sako: Massimo Dutti, Boots/Kozačky: Uterque