Do you like Czech fashion? Or would like to get to know it instead and find out where to buy local fashion in Prague? Say no more and scroll down to discover places where you can explore what Czech design has to offer.
//CZ//Máte rádi českou módní tvorbu, nebo se sní chcete seznámit a občíhnout, co se vlastně u nás šije a kde se to dá sehnat? V Praze je spousta míst, kde se dá koupit lokální móda, a tipy, kam pro ni, mám pro vás v  dnešním článku.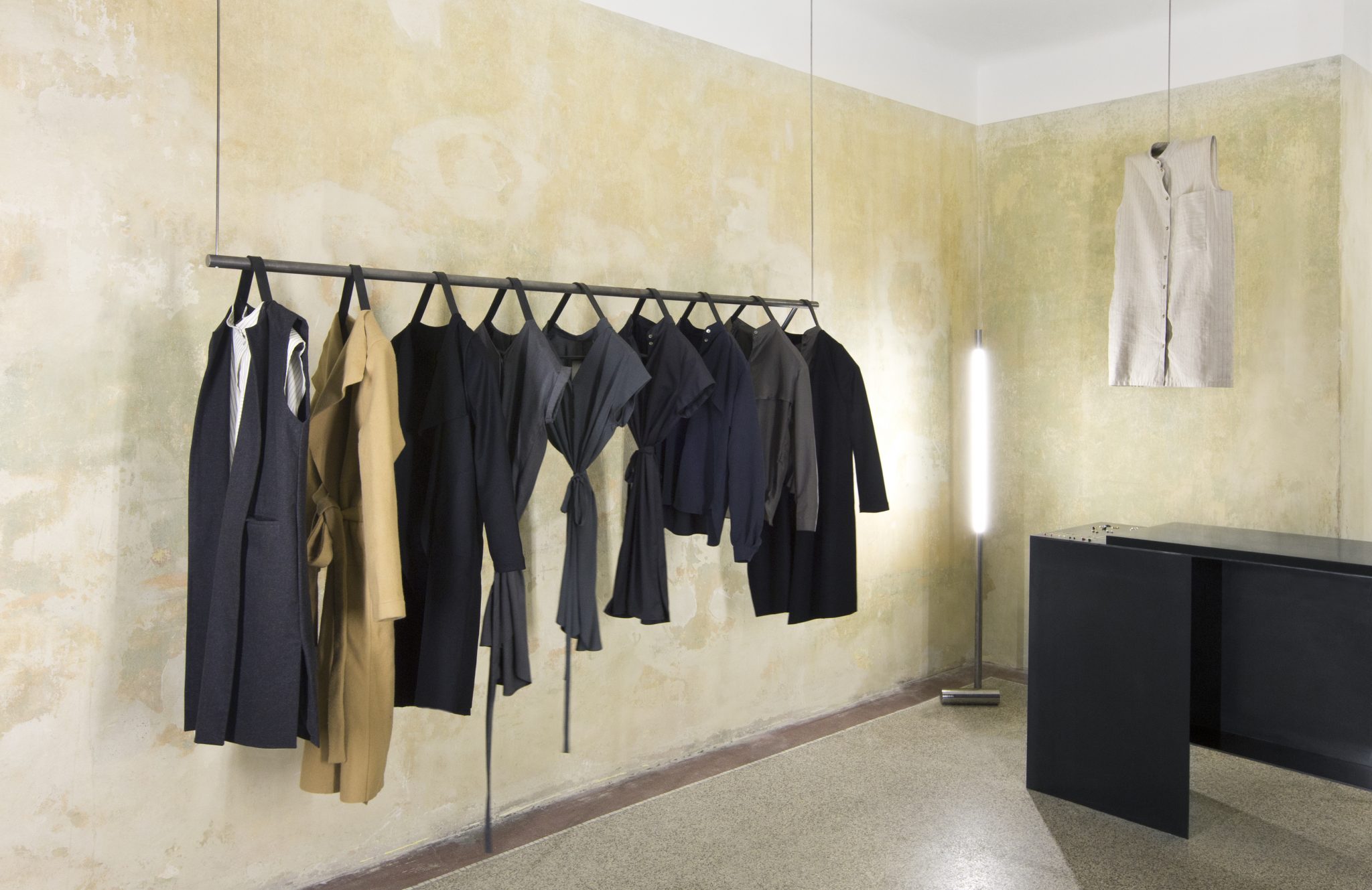 Source: archive Jakoby
As a sign of how much I like Jakoby just have a look at the post I've written about it here. It is located in Letna in Veverkova street and the whole area deserves a visit. If you appreciate quality, natural materials and minimalism, you will enter your fashion heaven and wish you played those euromillions last week, cause not only every piece is beautiful on it's own, but combined they come together in a clean symphony.
//CZ// Jakoby je moje srdcovka, a důkazem budiž už můj předchozí post tady:) Nachází se ve Veverkově ulici na Letné, a celá tahle ulice si zaslouží vaši návštěvu! Pokud oceníte kvalitu, přírodní materiály a minimalismus, vstoupíte do módního nebe a budete si přát odnést si absolutně všechno, protože celá prezentace je jedna velká harmonie.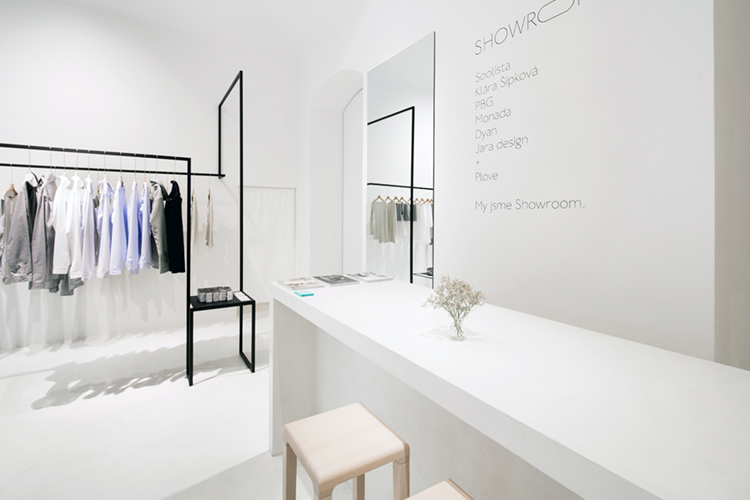 Showroom is located in a another part of Prague called Petrska ctvrt that should't be missed for it's laid back yet central atmosphere. In the beautiful clean interior you can find both store and atelier offering work from group of different designers. For clothes, explore shirts by Soolista, flowy earthy minimalist fashion under the brand Eiri, for geometric jewellery pieces by Klara Sipkova or Yara design .
My personal recommendation are handmade leather bags and backpacks by PBG (Project Bag Girls .)
//CZ// Showroom se nachází v části Prahy zvané Petrská čvrť, která je i přes relativně centrální pozici klidná a posetá zajímavými obchůdky. V čistém minimalistickém interieru najdete nejen prodejní prostor, ale i atelier nabízíjecí tvorbu skupiny návrhářů. Z oblečení vyzkoušejte košile od Soolista, variabilní vzdušnou kolekci od Eiri, geometrické šperky Klara Sipkova nebo Yara design . Mé osobní doporučení jsou kvalitní kožené kabelky a batohy PBG (Project Bag Girls .)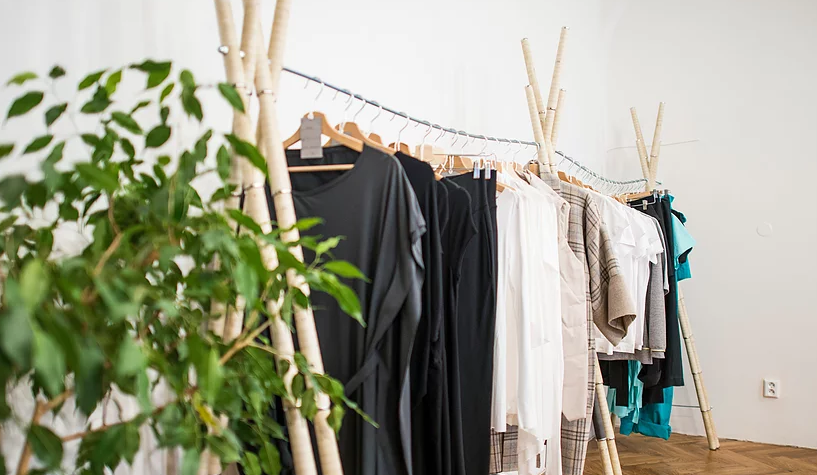 source: 100class
Another sympatic place for local fashion in Petrska is 100class, cozy shop with clothing selection, bags, accessories and decor. You can buy minimalistic pieces from Hana Zarubova, leather goods by elajediova and many others.
//CZ// Další sympatické místo v Petrské čtvrti, které rozhodně stojí za návštěvu je 100class, útulný obchod nabízíjecí výběr módy, doplňků a designu od českých tvůrců, například minimalistickou módu od Hany Zárubové nebo kožené doplňky od elajediova .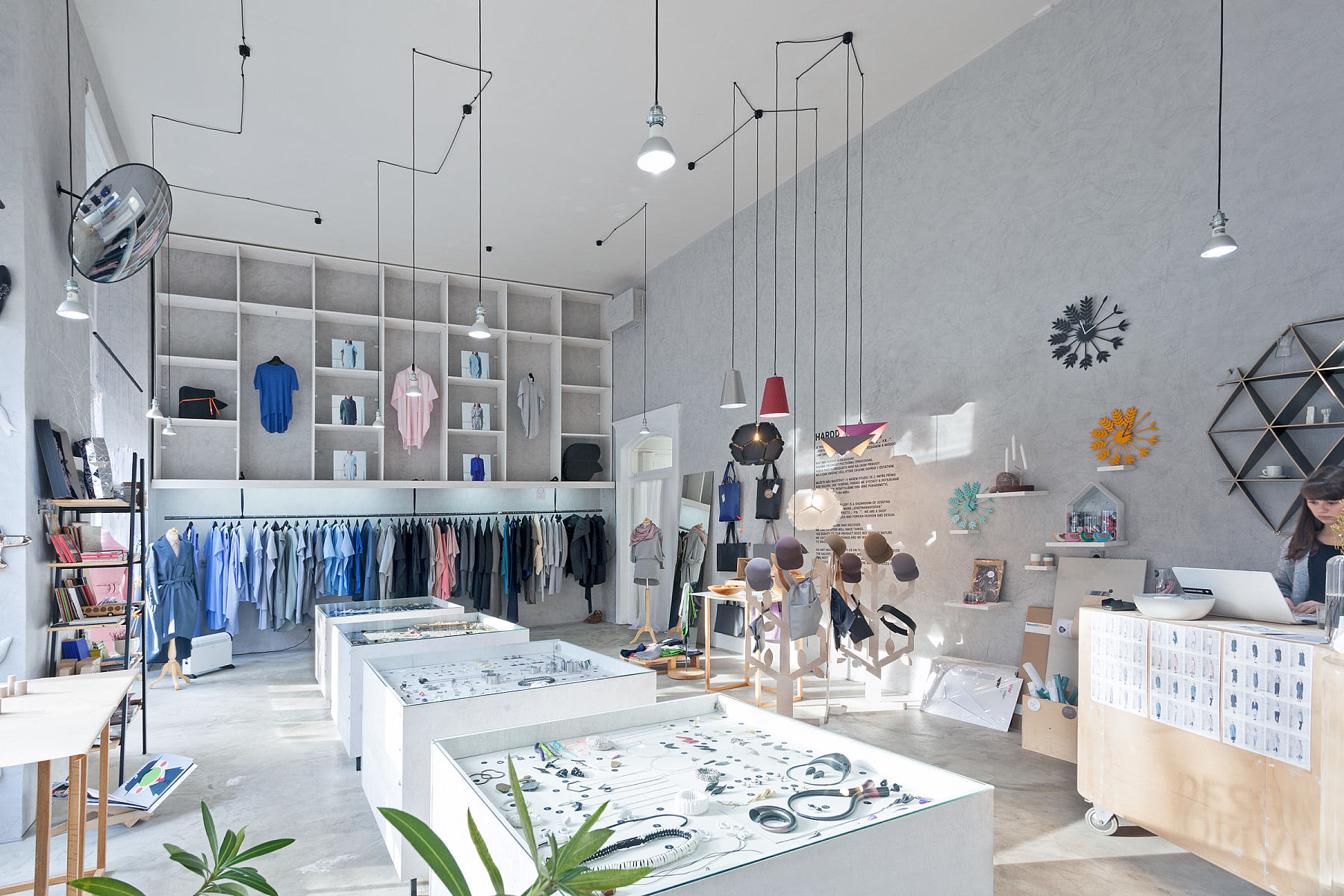 Harddecor is a home base for clean designs by Josefina Bakosova, and her dresses and coats look close to perfection. The clothing line is accompanied by jewellery from various czech artists, bags, gifts and  and beautiful porcelain and glass objects.
//CZ// Harddecor je domov čistých linií a designu Josefiny Bakošové a její šaty a kabáty hrají krásnými barvami a perfektnímu střihy. Nabídka oblečení jde ruku v ruce s velkou nabídkou designových šperků, doplňků a také skla a porcelánu.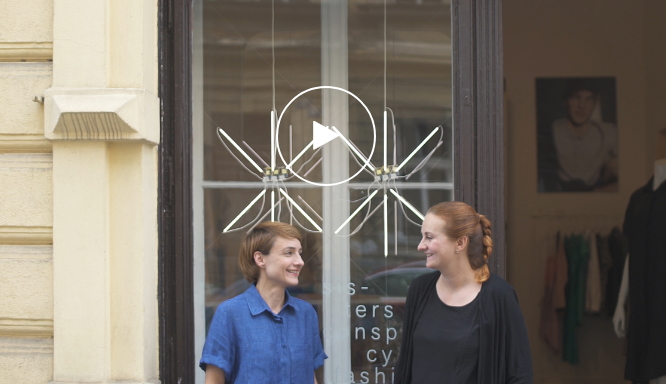 Located in the ever hip Letna, you can find a label established in 2005 producing small collections produced in the Czech Republic with focus on quality and original details. Somewhere between elegant and casual – something that any of our closets could use.
//CZ// Na hipsterské letné se skrývá další skvost, a to obchod značky Sisterconspiracy fungující už od roku 2005. Značka se zaměřuje na kvalitní provedení a neotřelý design. Někde mezi elegantnem a pohodlností – to je něco, co snese šatník každé z nás.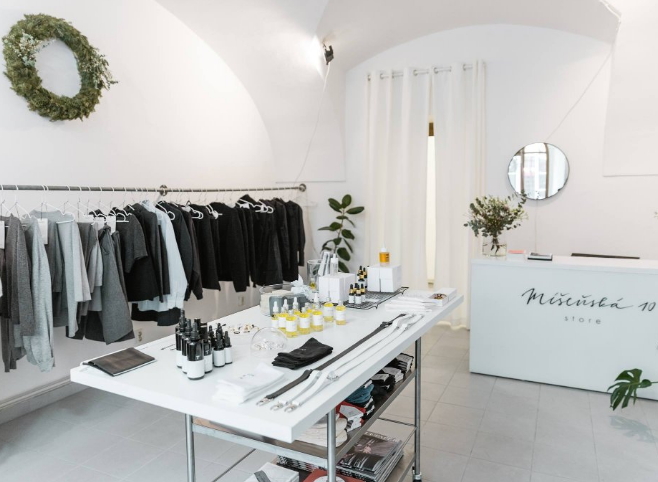 In one the of the most picturesque parts of Prague, on Kampa, you can find a cozy little concept store that combines the best selection of jewellery, cosmetics and other beautiful objects and gifts as well as the right spot in town for vintage Levis jeans, shorts and upcycled minimalist fashion from hand selected pieces and materials. Try the oils from Onest!
//CZ// V jedné z nejkouzelnějších částí Prahy, na Kampě, se skrývá malý, ale kouzelný obchod specializovaný na vybrané produkty českých designerů, kosmetiky (vykoušejte oleje od Onest) a upcyklovanou módu z kvalitních materiálů v základních barvách. Potřebujete dokonalé vintage Levisky nebo kraťasy? Jste na správné adrese.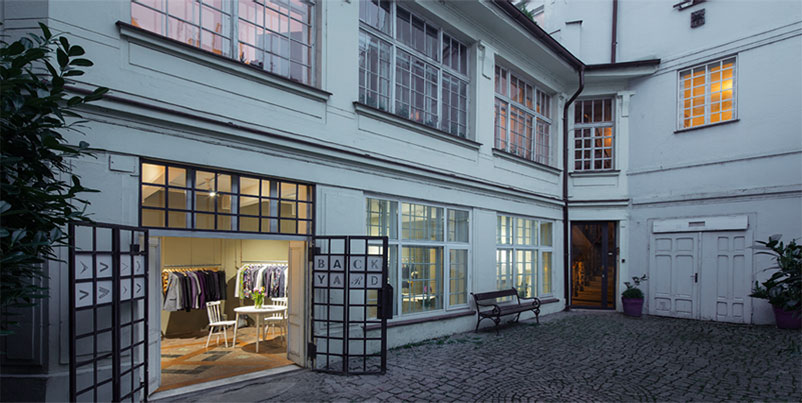 BackYard is not just a store, but rather a space where you can have a chat with the designers, visit lectures and workshops, or just have a coffee and explore work of various designers like OneDay, earthy jewellery designs by Eliska Lhotska, casual lounge wear from appart and many others.
//CZ// Backyard není pouze ochod, ale prostor, kde se zákazník může s designery potkat, navštívit přednášky a workshopy, nebo se jen zastavit na kávu či na skleničku. Najdete tu módu a design od značek jako OneDay,  dokonale nedokonalé šperky Eliska Lhotska, tepláky appart and mnoho dalších.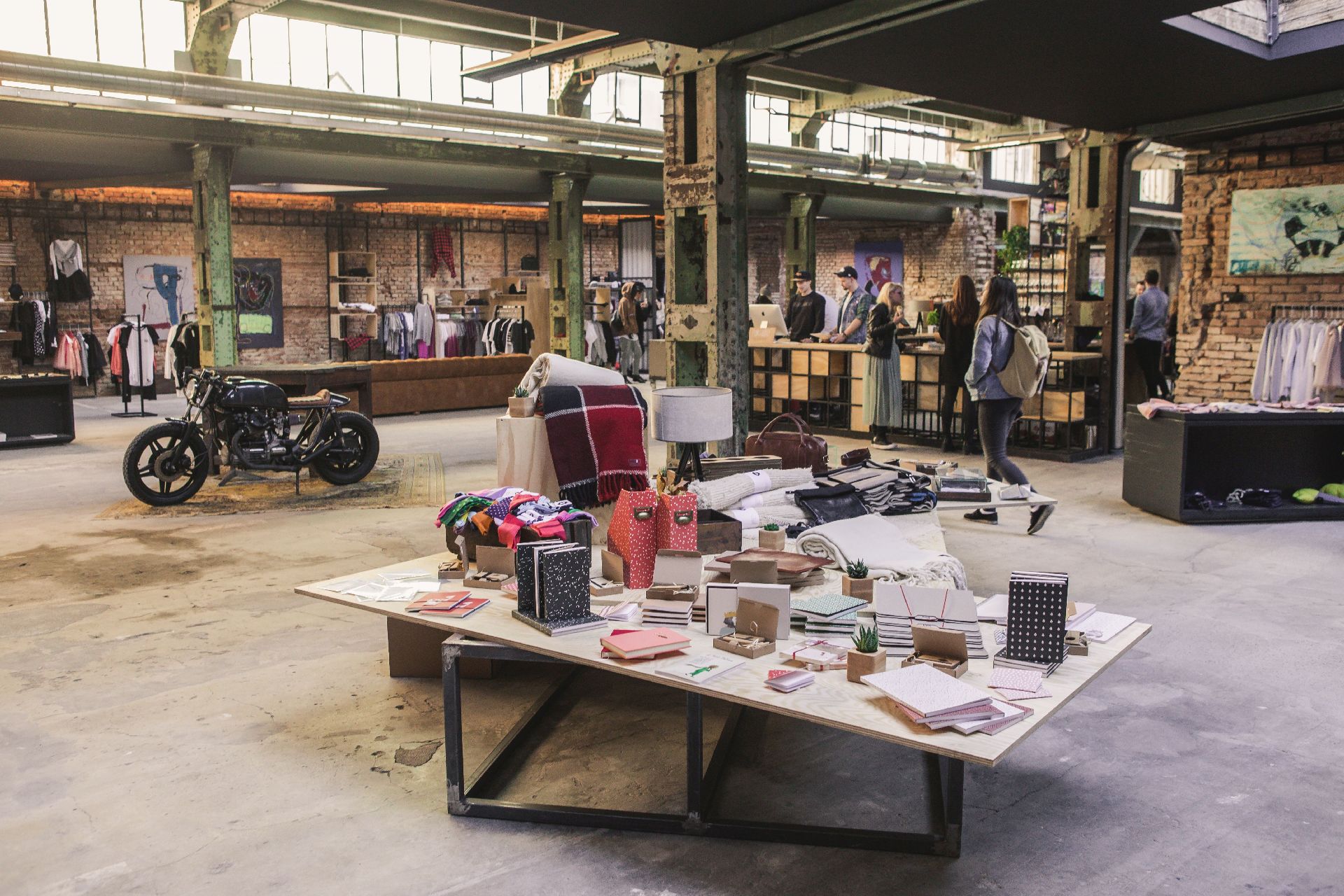 An unique space in Holesovice combining a cafe/store/gallery/dance studio and tiny cinema is well worth of your visit. Nothing beats the possibility of having a delicious coffee and walk around a beautiful industrial space that holds the best of Czech labels under one roof including  Odivi, Young Primitive or active wear brand Wemove. My personal tip a a nice hot cup of flat white and handmade natural cosmetics Biorythme (their rose deodorant is amazing).
//CZ// Unikátní prostor v Holešovicích kombinující kavárnu, obchod, galerii, taneční studio a dokonce pidikino si říká o návštěvu už jen díky krásnému prostoru opravené tovární budovy. Navíc, co může být lepšího, než se uvelebit ve starém křesle s hrnkem dobrého kafe a pak se procházet po otevřeném obchodě a objevovat nepřeberné množství oblečené českých i zahraničních značek, jako Odivi, můj oblíbený brněnský Young Primitive, ostravský City Folklore nebo sportovní módu od WeMove. Další osobní tip je ručně vyráběná kosmetika od Biorythme, růžový deodorant je zkrátka boží:)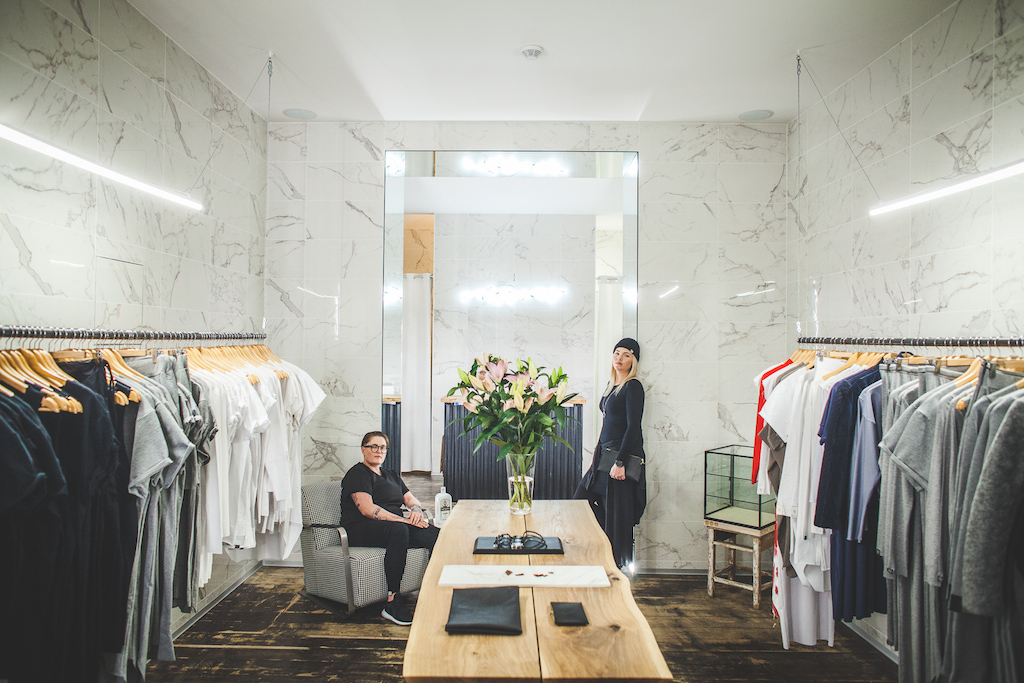 Wolfpack from Brno decided to bring their pieces to Prague and you can explore the selection in old town, just few steps from Namesti Republiky. If you are looking for simple yet edgy pieces from quality and comfortable materials, it's time to join the gang.
//CZ// Vlčí smečka z Brna se rozhodla přivézt svoji tvorbu do Prahy a my si ji můžeme ochmatat v Benediktské ulici jen pár kroků z Náměstí Republiky. Pokud hledáte jednoduché, přesto neotřelé unikátní basic kousky, je na čase se připojit do gangu.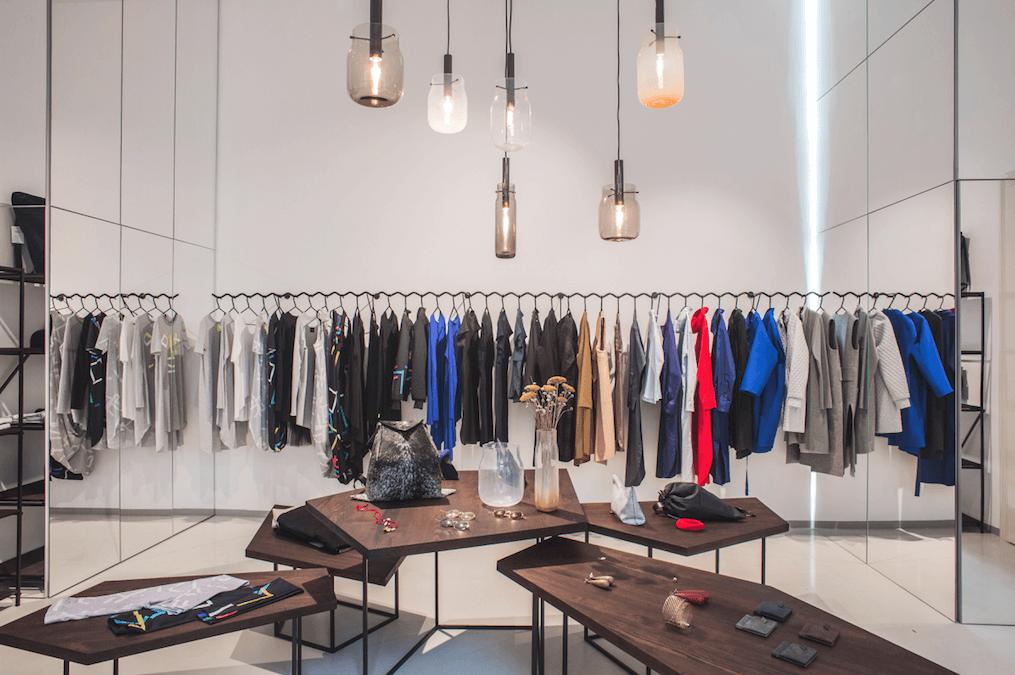 Part of unique project SmetanaQ combining a bistro&cafe, gallery and design studio in beautiful Smetanovo nabrezi is also a design store focusing on the best of current czech design pool including for example fashion by Jaroslava Jindrakova, Zdenka Imreczeova, backpacks from Braasi and plenty others.
//CZ// Deelive, součást unikátního projektu SmetanaQ na Smetanově nábřeží kombinující bistro s kavárnou, designové studio a prodejní prostor se zaměřuje na to nejlěpší, co nabízí současná česká desgnová scéna, jako třeba módní tvorba Jaroslavy Jindrákové, Zdeňky Imreczeové, batohy od Braasi  a mnoho dalších.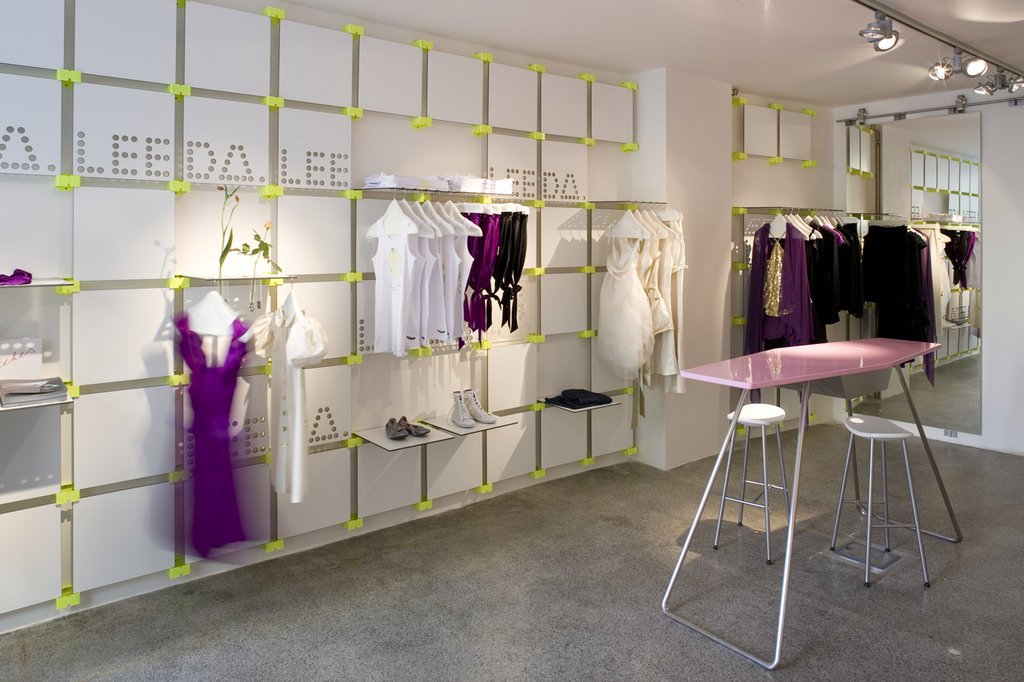 Founded in 2003, Leeda is no novice on the czech fashion field. Handcrafted in the Czech Republic you can find unique designs created with cooperation with artistic fields including photography, architecture, film or music. Located in Bartolomejska street just few steps away from Narodni Trida, the boutique itself is worthy to visit to warm the eyes and every little fashion soul:)
//CZ// Založené v roce 2003, Leeda není žádný nováček na českém modním poli. V Bartomějské ulici , jen pár kroků z Národní třídy, najdete svěží prodejní prostor plný módy mnohdy vytvořený v kooperaci s dalšími umělci, od fotografů, architektů, přes hudbu až k filmu.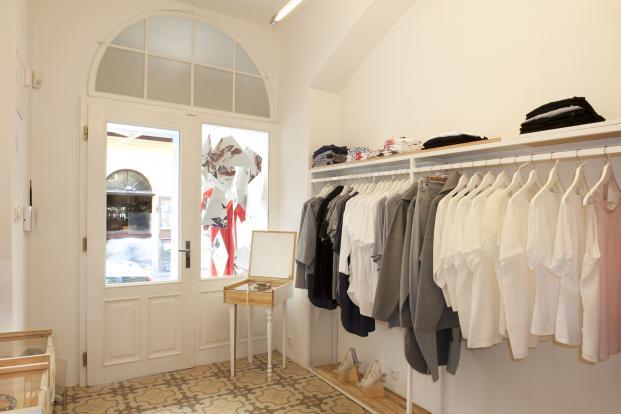 Kurator was the first "local" shop I visited after moving to Prague, and I have a strong memory of that visit as I would be enetring somebody's cozy living room. The concept of Kurator are seasonal pop ups of selected czech and international brands that offer sustainable approach and unique design, from clothes, Veja shoes, accessories or glass or porcelain products.
//CZ// Kurátor byl první "lokální" obchůdek, který jsem v Praze navštívila a pamatuju si to dodnes jako vstup do něčího milého obýváku. Kurátor funguje v pop up cyklech, kdy vytváří kombinace vybraných českých a zahraničních značek s udržitelnou filozofií a unikátním designem, od oblečení po doplňky a výrobky ze skla a porcelánu.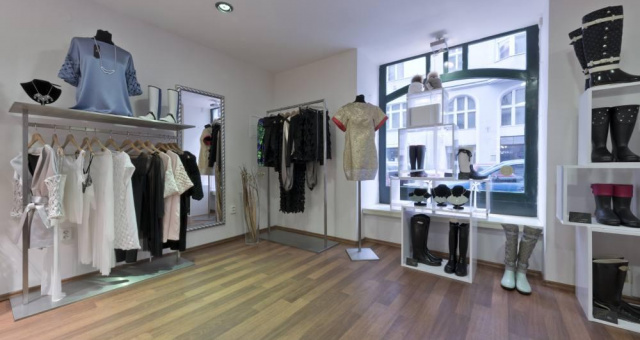 A gallery and shop in one, La Gallery Novesta opens its door for you in Elisky Krasnohorske street offering work of more then 30 designers and labels. Keep your eye open for designs by Denisa Dovala, Jakub Polanka, Musa or of course, Novesta. The list goes on, so, now it's time to explore it…
//CZ// Galerie a prodejní prostor v jednom – to je La Gallery Novesta, která má pro vás dveře otevřené v ulici Elišky Krásnohorské, a nabízí přes 30 různých značek a designerů a jejich tvorbu. Určitě se zaměřte na Denisu Dovala, Jakuba Polanku, Musa, a v neposlední řadě taky na značku Novesta. List je dlouhý, a stojí za to, takže teď je čas na návstěvu:)
Do you have any favourite place with local fashion? Please share:)
Máte nějaké své oblíbené obchůdky s lokální módou?