Sej konopí, sej sej konopí…
Další výborná zpráva do lokální kategorie – ručně vyráběné produkty z konopí Bohempia! Konopný materiál je antibakteriální, anisteptický, má přírodní termoregulaci a saje více potu, než bavlna. Skvělé je na konopí i to, že roste i vašich zeměpisných šířkách a není nutné jej dovážet z Afriky či Asie. A navíc jako bonus vůbec nechutná molům!:)
Všechny výrobky začky Bohempia jsou vyrobené v České Republice, takže nejen, že budete kupovat kvalitní materiál, ale taky podpoříte lokální tvorbu a šikovné české ručičky. V nabídce vyrobků naleznete oblečení – trička, džíny, čepice, ponožky a úúžasné konopné tenisky, které byly crowdfundované na HitHitu, a 118% podpory ukazuje, že konopné tenisky prostě chceme!:)
Celou kolekci výrobků včetně konopné kosmetiky a potravin můžete zakoupit online v eshopu Bohempia , v Praze v karlínském Konopnictví, v Brně na konopné tenisky zamiřtě do obchodu Rebelion.
9 z 10ti koček doporučuje konopné tenisky!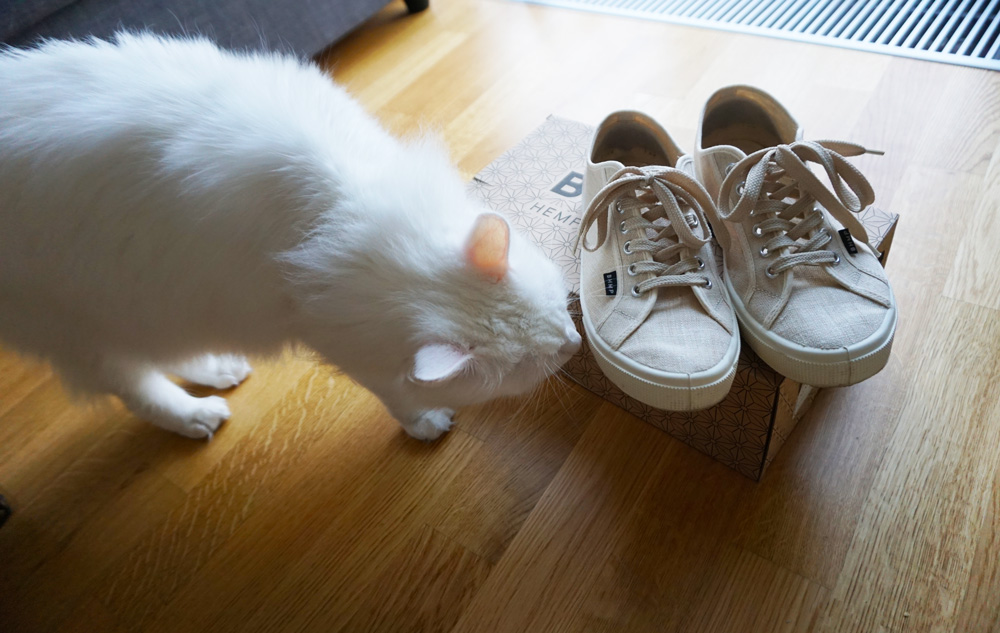 //EN// I would like to introduce you another Czech brand – Bohempia. They create products using processed hemp seed with all it's beneficial properties. The hemp seed fabric is naturally antibacterial, antiseptic, provides natural thermoregulation, and moreover it doesn't need to be grown and imported from Africa or Asia.
All Bohempia products are made in The Czech Republic. In the offer, you can find shoes, clothing, some accessories and cosmetics, and the portfolio is strong anf growing! If interested, head to the eshop Bohempia, or a cool store Konopnictví in Prague in Karlin or Rebelion in Brno.
Moreover, 9 out of 10 cats recommend Bohempia sneakers!.)