Znáte takový ten pocit po obědě, ještě něco by to chtělo…a ještě k tomu je přes 30 stupňů a vy spekulujete o tom, že se zachvilku zcela rozpustíte? Tak přesně s tímhle umí zatočit v Karlínském Parlor. Specialitou podniku je Parlorka, zmrzlina s polevou mezi dvěma sušenkami.
You know this feeling after lunch….you are missing something. Something sweet, to get yourself to that complete satisfied place. Parlor is one of these places that can satisfy that need and your sweet tooth is going to be very, very happy there. The specialty of the place is Parlorka, an ice cream cookie sandwich.
….a už se na vás směje v celé své kráse. Čokoládová zmrzlina mezi medovou a ovesnou sušenkou s kapkou karamelu, protože to ještě nebylo dost sladké.:) // Behold, chocolate ice cream with caramel topping squeezed between chocolate oats and honey cookies. I know, nasty indeed!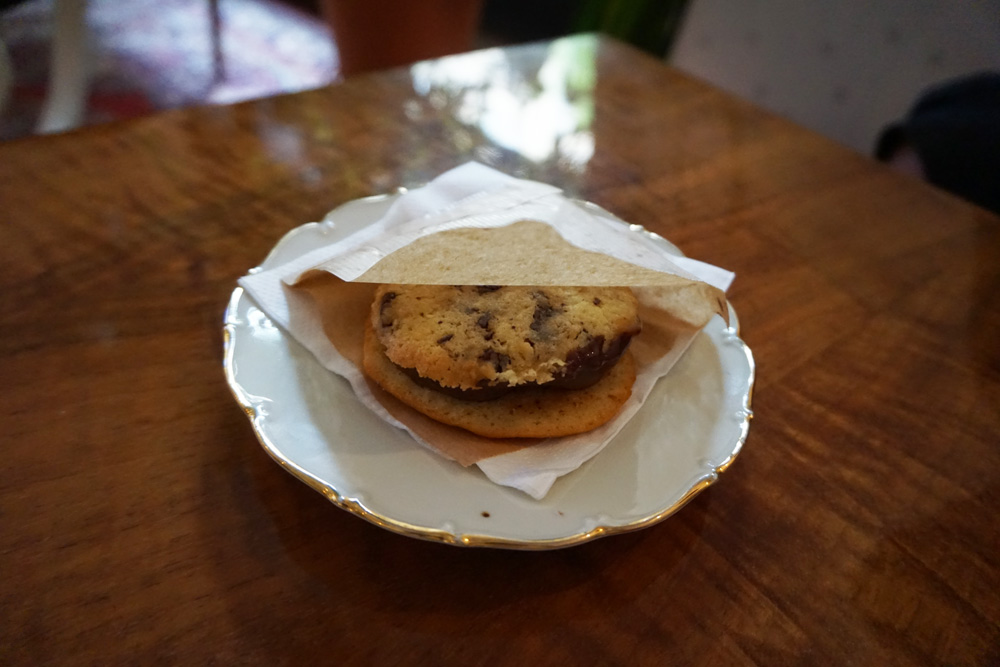 Volba je těžká! // The hardest thing is to chose: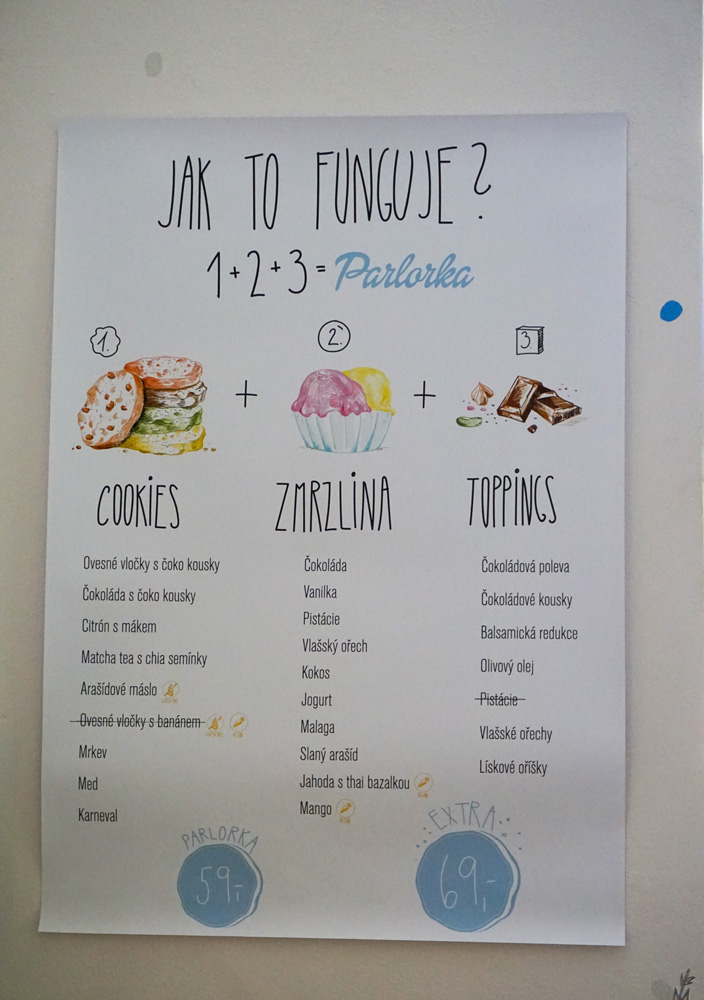 Pokud je to na vás už moc velká prasárnička, vyzkoušejte třeba jen osvěžujícíc zmrzlinu (na fotce slaný karamel a jahoda s bazalkou) // Of course you can go just for a scoop or two (salty caramel and strawberry basil below):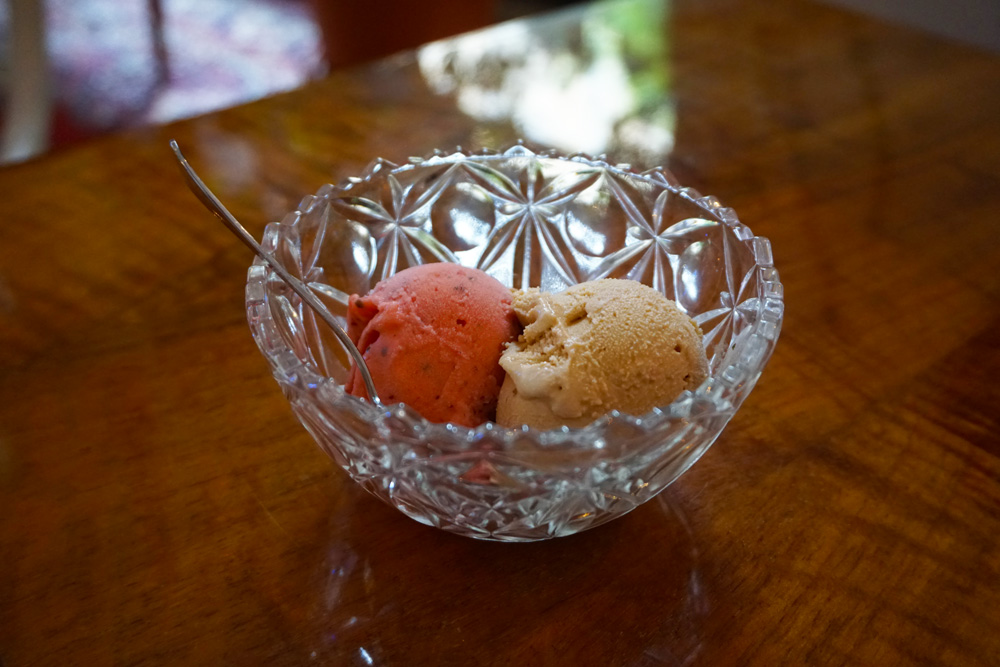 A k tomu fakt milý interiér. Dovedu si představit tu sedět hodiny u kafe s knížkou v houpacím křesle 🙂 //And a beautiful interier as a bonus. I could easily spend hours with book and coffee in one of these chairs: