Day 3: Broadford to Uig
The third day of our tartan adventure started with a huge hearty breakfast in the Hillview B&B ( the creamiest porridge we had in Scotland! ) so we had plenty of energy (or should I say we could barely move) to start our further exploration of Isle of Skye. If I could recommend one thing for this place, it would be booking the accommodation in advance, there are not that many options and they can get fully booked out during the high season.
Sligachan
Our first destination of the day was Sligachan with its beautiful old bridge and view to the Cuillin mountains. The fairytale states that who washes their face in the water will achieve eternal beauty. Unfortunately we found out few hours later so girls gotta stick to their The Ordinary routine 😀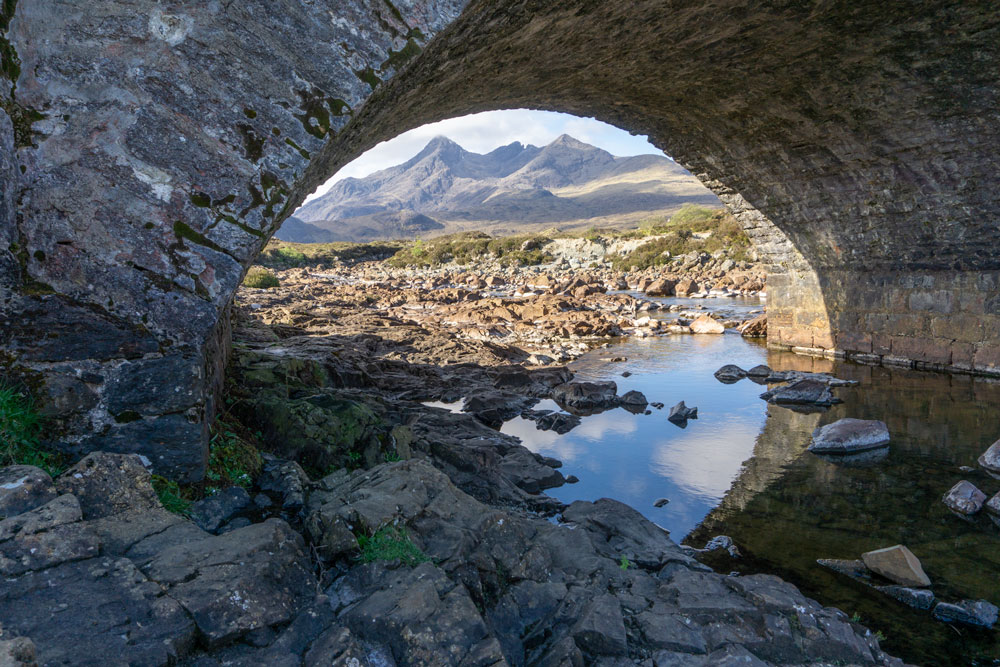 After a serious photo session, we took a short walk to the famous little white house that you may remember from many photos from Scotland. Unfortunately we were not very smart about it, and instead of walking on the road, we took the scenic route through the grass, that turned out to be the famous Scottish swamp. Don't get too comfortable – the grass looks dry, but the ground under it? Far from it. We ended up like Frodo, Sam and Gollum passing through the Dead Marshes to Mordor. 😀 but its safe to say we made it and the views were definitely worth it.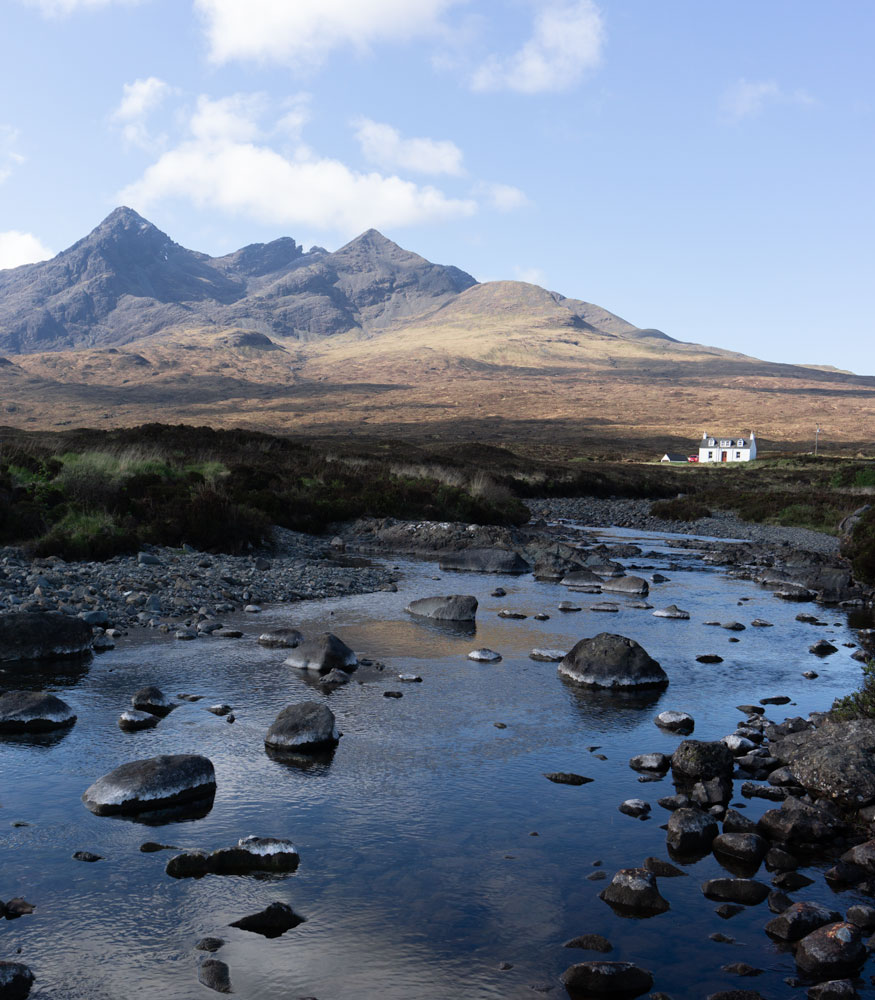 Fairy Pools
Fairy pools, a series of natural cascading blue and green pools, was without the doubt the biggest disappointment of our Skye experience. Maybe it was the high expectation, or the masses of people in there (or perhaps the combination of both), but it felt like walking around a popular sight in a city rather than discovering a wonder of nature. Beautiful natural spots and hoards of tourists just don't do it for me. I don't even have any proper pictures of the place, but…
…highlight of the walk? Trying how cold is the water in the pools is.
Any guesses? 🙂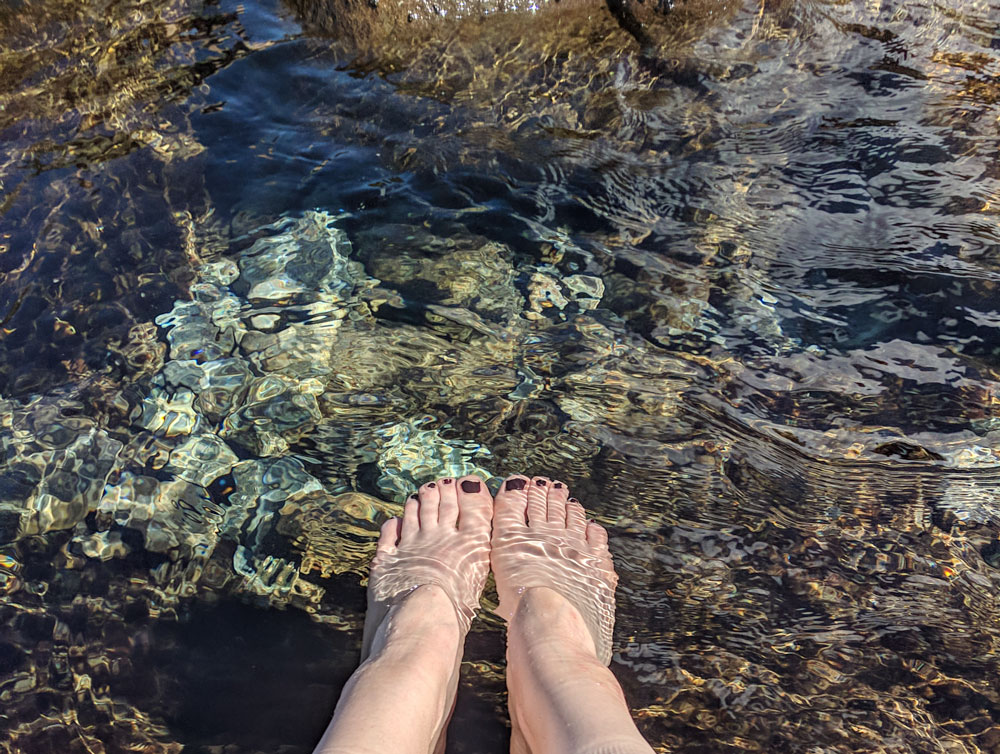 Talisker distillery
Perhaps the most famous distillery on Skye must be Talisker. It's in a beautiful location in a town called Carbost and even though we didn't go for a tour, we couldn't leave without buying some bottles and sampling whiskeys, trying the Port Ruigh that ages in casks after port wine. It has the smokiness that is known for Talisker, but the scents and sweetness that comes from the port wine residue. Definitely recommended 🙂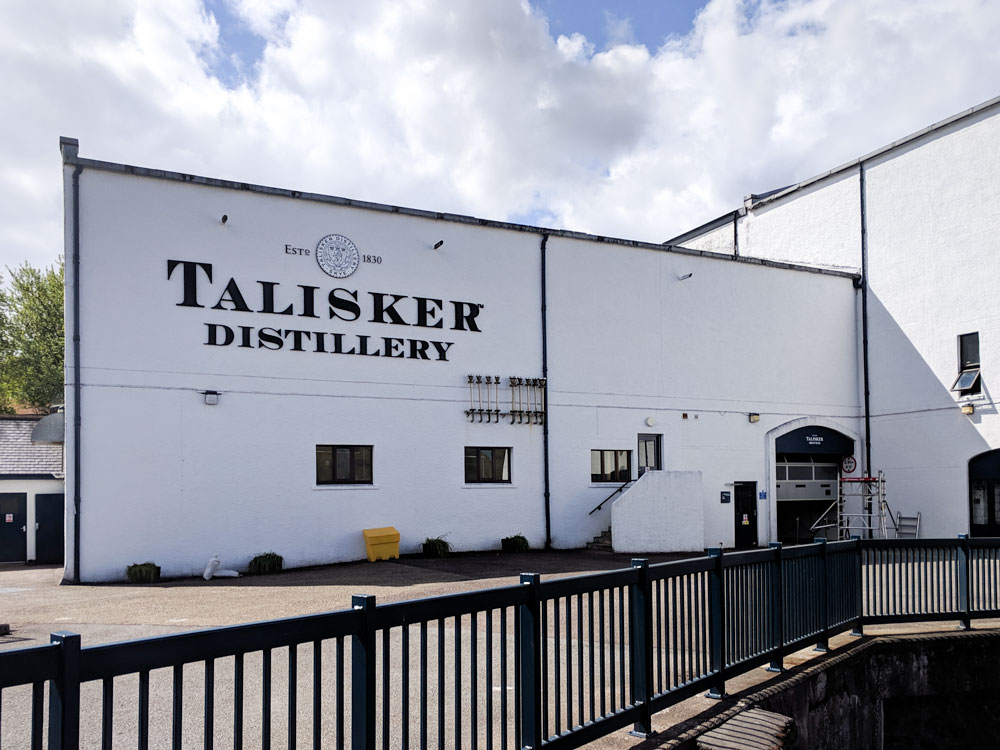 Oyster Shed
With lunch hour long gone, it was time to try some of the local food, and uncle Google recommended the Oyster Shed. It is literally a big shed that on a hill with a beautiful view and few big tables outside. You can get fresh sea food and fish, and the lobster with fries and mussels with white wine were incredible and for decent money.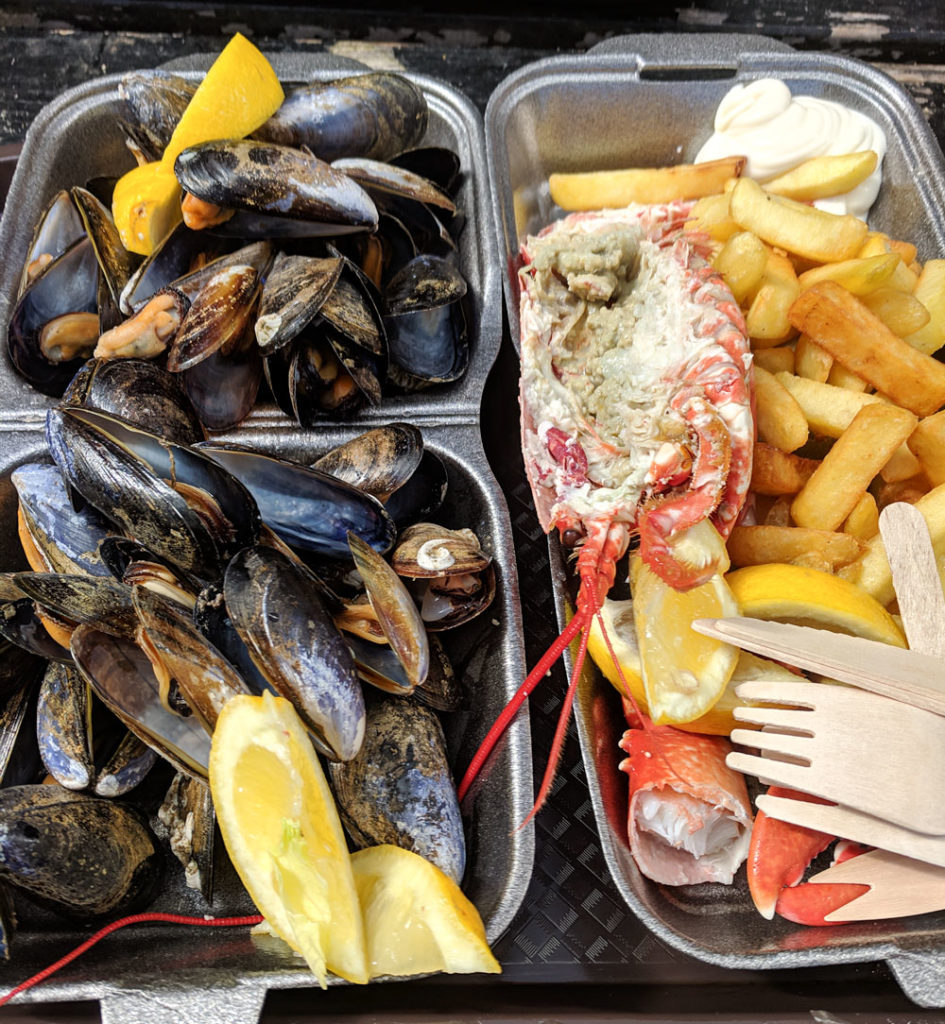 Talisker Bay
When looking for a Talisker distillery on a map, we realized it was actually not located exactly in Talisker, which wasn't even a town, just a spot on the map by the sea with a tiny road leading to it and when checking the photos, we thought the Talisker bay could be worth a visit. And oh, it was!
Highlight of the day! With almost no tourist around, you can park your car nearby and take a short walk to the bay that offers incredible views. Antonio and I decided to (ok, he decided and I didn't want to be a pussy 😀 ) climb one of the hills leading to the bay, and as a reward after a strenuous climb we got some magnificent views. Just us, some sheep and sea breeze….
What is life 🙂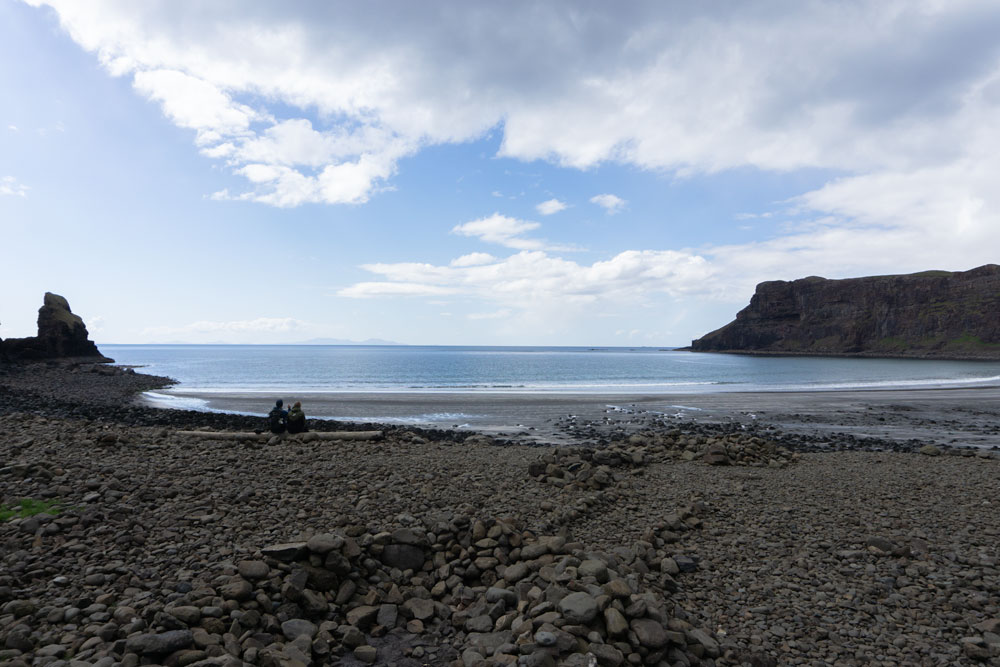 Cowshed
With the evening approaching, we arrived to village of Uig. For the night we chose a special hostel called Cowshed that literally offers accommodation in little sheds that look a bit more like homes for hobbits rather than people. You can also stay in one of the shared rooms in the main building. The hostel offers a huge common area with fully equipped kitchen where all the guests and families were cooking their dinners, played board games or sat down and waited for the most epic sunset on Skye. On a lucky day, the northern lights can be photographed from here.
Paradise?