To start a day 3 of our Azorean adventure, we drove to town Vila Franca do Campo that used to be the original capital of Sao Miguel until the deadly earthquake in 1522. From there, we took short boat trip (5eur) from the marina to islet Vila Franca do Campo, an "eye" with perfectly clear water, where you can spend time relaxing and taking dips (otherwise there is not much to do, the top of the islet is not accessible for hikes or views). To no surprise, the islet is a home of the Red bull cliff diving competition.
//CZ// Třetí den na Azorech jsme začali výletem do města Vila Franca do Campo, které bylo hlavním až do ničivěho zemětřesení v roce 1522. Z přístavu tu odjíždí každou hodinu loďka na ostrůvek ve tvaru oka, který vás ohromí průzračně čistou vodou ( viděli jsme tuňáky!:). Bohužel není možné vyjít na nějaký vyšší bod a prohlédnout si ho z toho nejhezčího úhlu, ale pro představu se alespoň pokochejte záběry ze soutěže Red Bull Cliff diving, která se tu pořádá.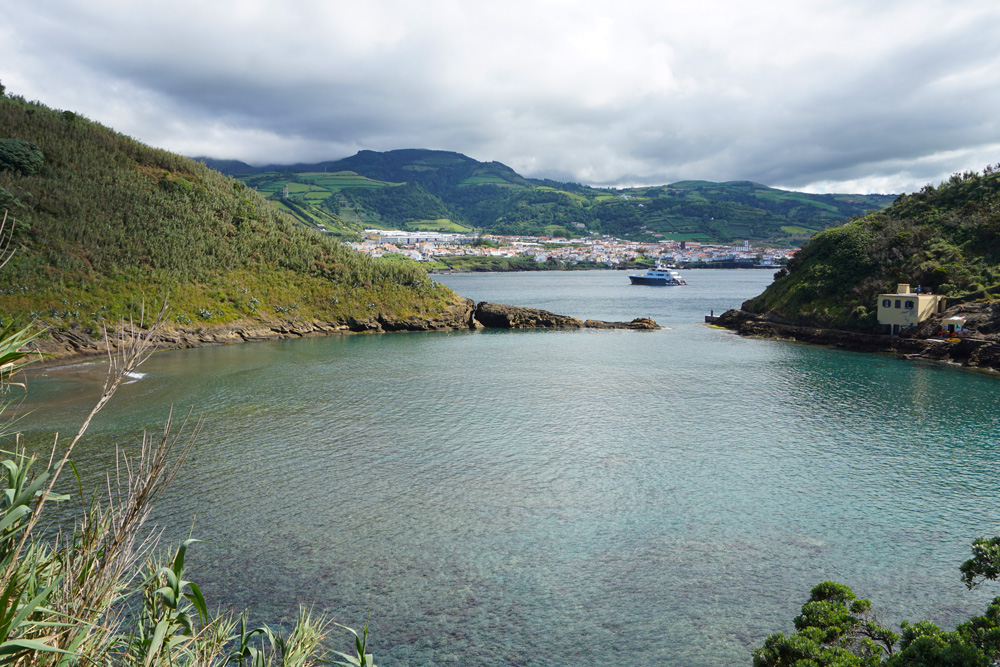 Besides being a very pretty town, Vila Franca is a home of the local speciality called Queijada, sweet little pastry. You can enjoy one (more could cause a sugaroverload:) with nice coffee on the terrace with a view to marina in the original shop.
//CZ// Kromě toho, že je Vila Nova Franca do Campo krásné město, je taky meccou místní specility – koláčků, které se jmenují Qeuijadas. Po výletu si jeden ( při více by jste mohli dostat cukrovku:) dejte s kafíčkem přímo v originálním obchodě, který má hezkou zahrádku hned vedle mariny, takže výhled zaručen!
Bite me!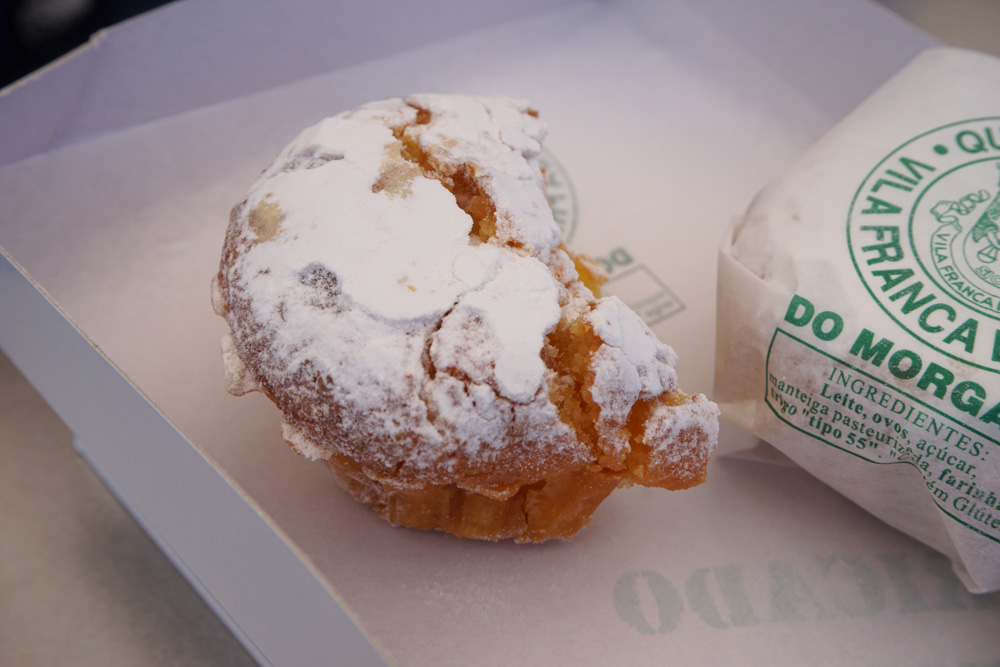 Who knew there are tea plantations in Europe, raise your hands! Cha Gorreana is currently the last tea plantation on Azores making tea since 1883, though this place was once blooming with tea business. You can visit the factory free of charge, fill a cup with green or black tea and walk around freely while the ladies sit at the large table and sort tea leaves manually, and machines from late 19 century do their business as usual. There is a nice hike trough the plantation called "Equality" and it will take you on the scenic route.
//CZ// Kdo věděl, že se v Evropě pěstuje čaj, hlaste se! Momentálně poslední fungující čajová plantáž se nachází právě na Sao Miguel a za mě je Cha Gorreana jedno z top míst, které nesmíte vynechat. Čaj zde pěstují už od roku 1883 a semínka sem byla dovezena z Brazílie. Továrna je zcela volně přístupná, na několika místech si můžete načepovat do hrnečků černý nebo zelený čaj na zkoušku, a celou si ji za normálního chodu obejít. Bylo to až nepatřičné, chodit volně po fungující továrně s hrnkem čaje, zatímco místní zaměstnankyně u velkého stolu třídí ručně lístky a štěbetají u toho. Vypadaly ale, že je jim to zhola jedno:) Po plantáži je taky možné se volně projít, vede tudy hezká stezka "Rovnost", se kterou uděláte asi hodinový okruh. Vstupné je všude po areálu zdarma. Azory jsou v tomhle fakt skvělé!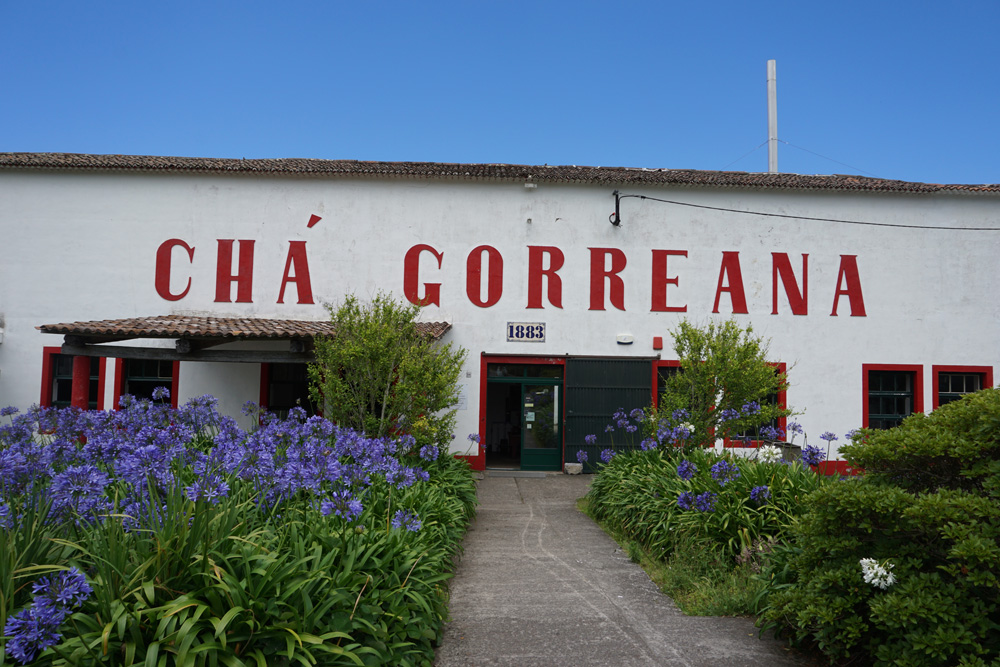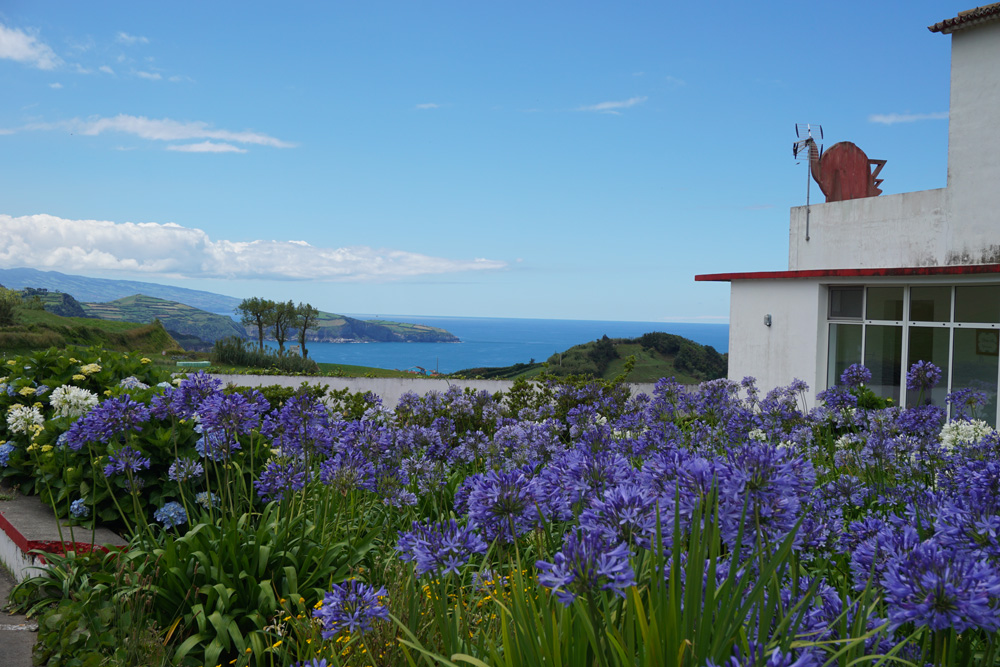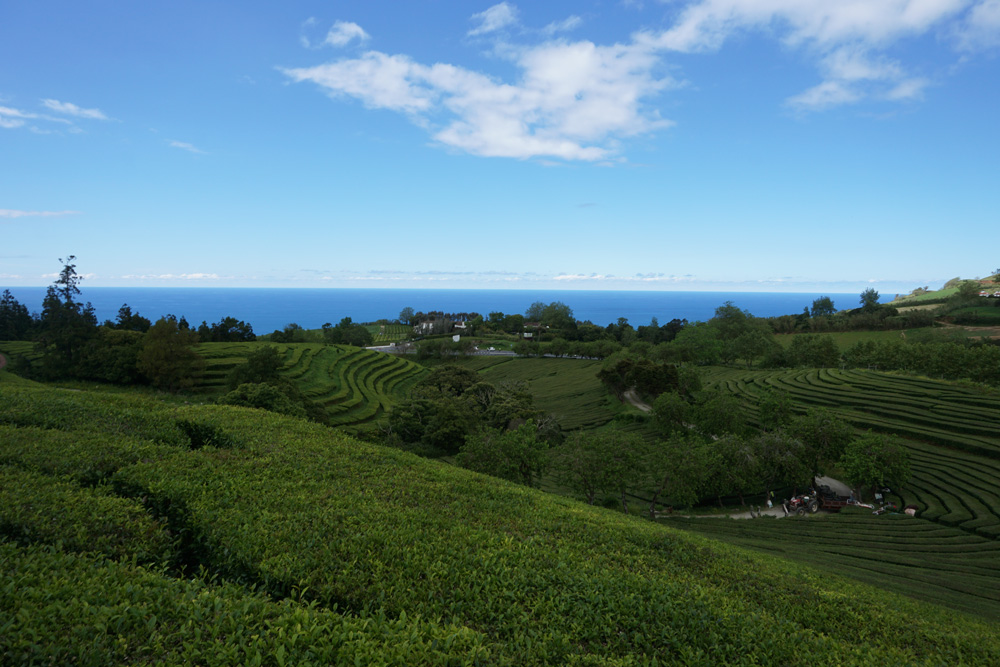 The hard worker of the plantation never stops
//CZ//Tvrdá práce na plantáži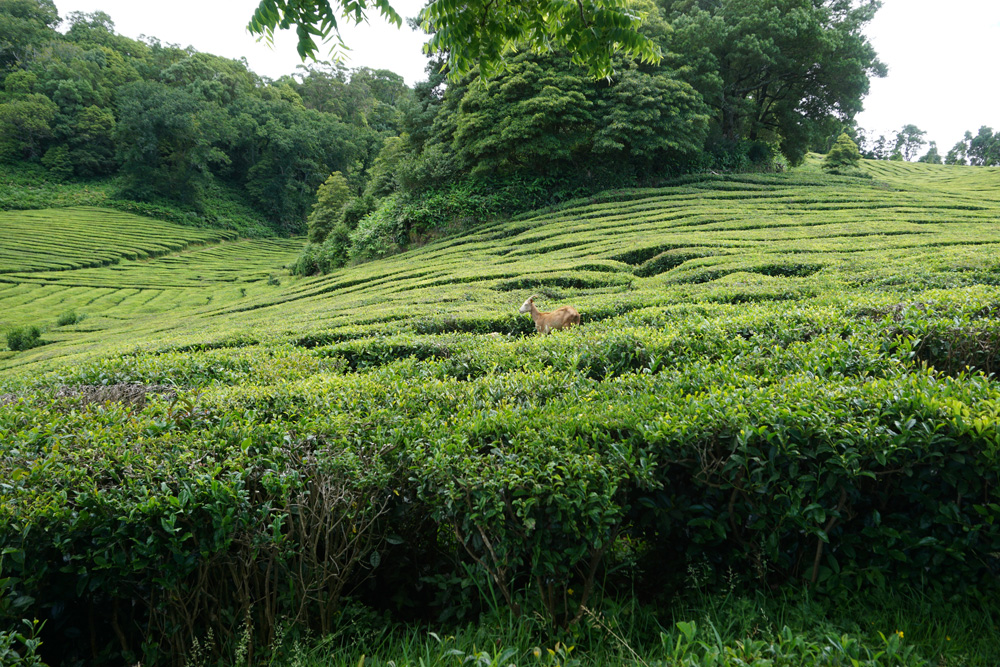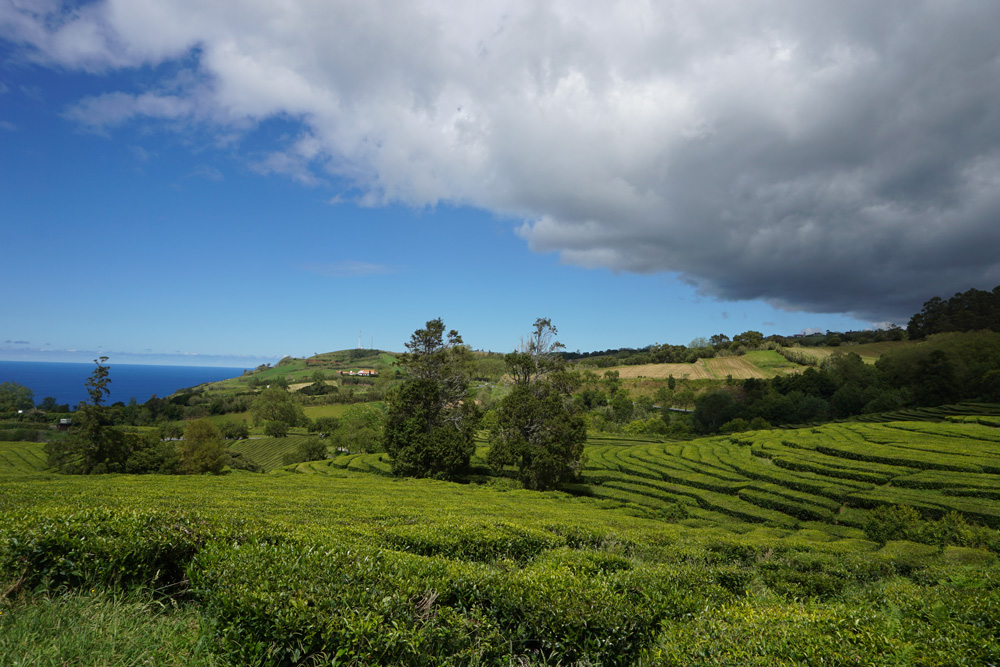 After learning more about the azorean tea, we decided to move on the sweeter side and visit Arruda Pineapple Plantation in Ponta Delgada. The entry is free, and you get a leaflet with some detailed information about the stages of growing pineapples, a process, that takes almost 2 years and includes "smoking" the pineaaples in greenhouses! Btw, does anybody know if there is any difference between Abacaxi and Ananas? I haven't found much on the subject..
//CZ// Po objevení azorského čaje jsme se rozhodli přesunou na další plantáž, která produkuje něco o kapku sladšího. Jak se pěstují ananasy si můžete prohlédnout v planáži Arruda v Ponta Delgada. Proces trvá až dva roky a v jednotlivých sklenících můžete pozorovat všechna stádia, od malé rostlinky, přes fázi kouření (což je údajně technika objevená omylem:D) až po zářivě žlutý voňavý ananas. Vstupné opět zdarma a u vchodu dostanete letáček, který popisuje přesněji celé ananasovské dospívání:)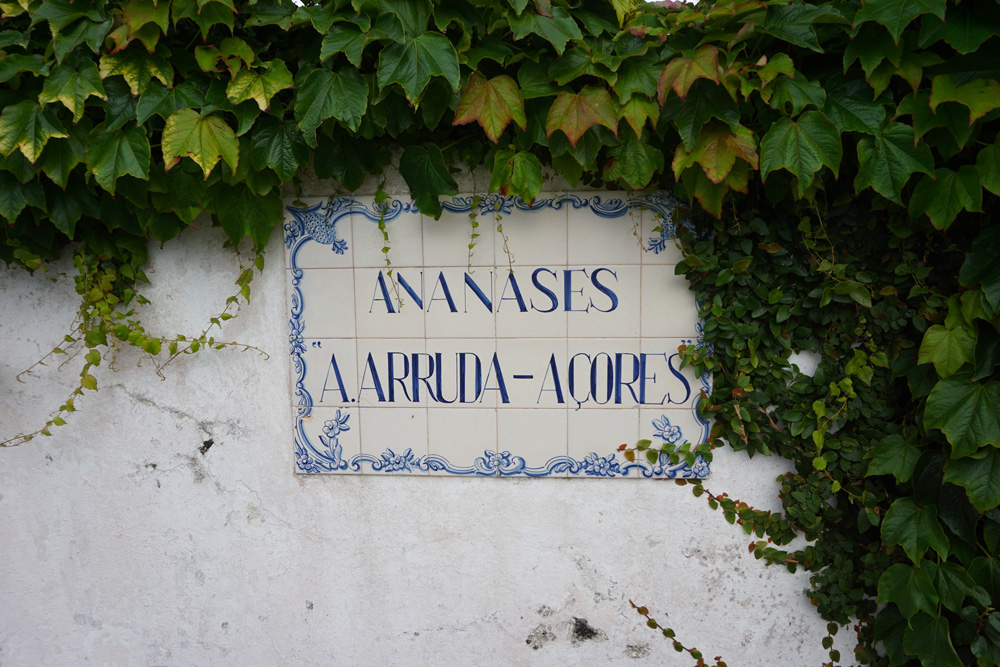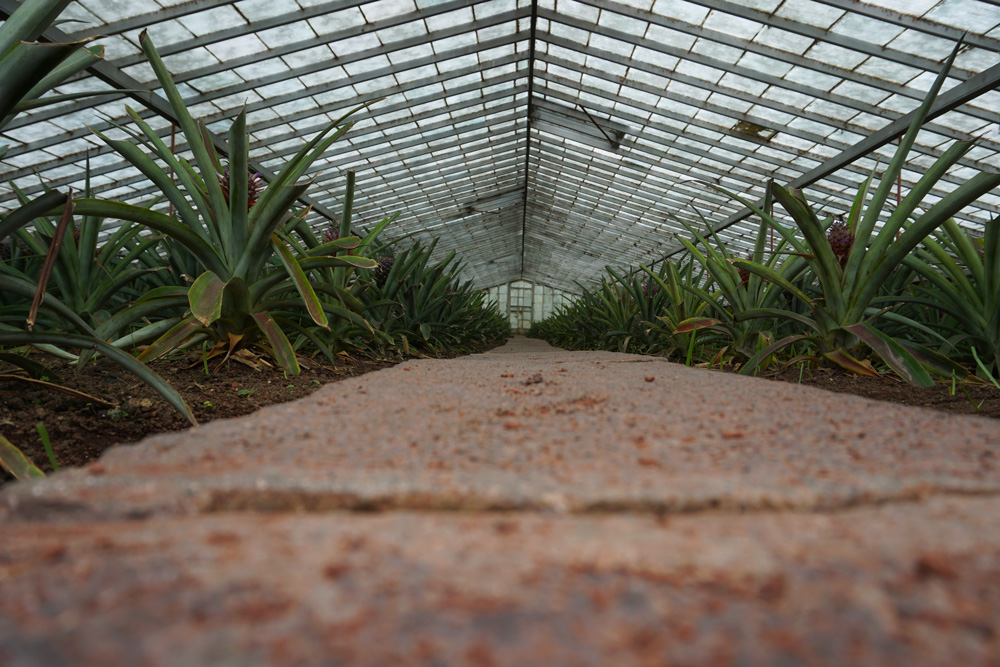 Forget the giftshop in Arruda. You can the buy the sweetest pineapple in the market Mercado da Graca in Ponta Delgada and try for example this deliciou fresh smoothie – 1 drink, one pineapple!:)
//CZ// Na dárkový obchod se tam určitě vykašlete, je zbytečně předražený, a raději si zajeďtě na trh Mercado da Graca , kde vám z celého ananasů před očima udělají to nejdokonalejší smoothie.
Few more tips to come:)