So, perhaps you have been to Portugal by now – maybe you visited Lisbon and traveled to Belem for their famous Pasteis de Nata, or you crossed the Dom Luis I. bridge from Porto to Vila Nova de Gaia to taste one of the famous port wines. Perhaps you traveled around the ocean's coast – swam in the blue waters of Algarve or tried surfing the wild waves in Ericeira. But I am pretty sure you haven't done this roadtrip yet – through the fairy national park all the way to the Douro valley along the countless vinyards. I can promise you, you will be blown away.
If you have plenty of time, you could make this a round trip but if you are staying in Porto and you can only spare a day or two, it will still be worth it.
The North
The north of Portugal is often being overlooked as a less interesting part of the country, so you won't find hoards of tourists there. If you are like me and that is not your cup of tea, you will be a happy explorer in there. The mountains are beautiful, with a combination of rock and green everywhere you look. You will cross villages lost in time with one little cafe and few grandpas with hats in front of it and you might even have to let cows cross the road – the priority system is always different in the nature:) You might stop for lunch in a restaurant along the road where no one will speak a word of English yet you will receive the warmest hospitality and a meal that will melt in your mouth/and your heart 🙂
The Peneda-Geres natural park
I've already written a posts about this natural park, talking about places like Lamas de Mouro for hikes, Peneda, or trip to Castro Laboreiro (Fun fact: did you know there is also a breed of dog originating from here? 🙂 It is a slight detour to Nossa Senhora Peneda sanctuary, but I have to tell you it might be easily one of my favorite places or earth… 🙂
As you will continue down south, you will cross a bit of Spain with direction to Portela do Homem (which has a beautiful waterfall, and you can even take a dip in – although maybe not the skinny kind since you can spot it from the road:D ). There will be a piece of road that is paid, but you will soon understand why – it will be like crossing into another world, a green wonderland, where Elves must surely live and walk around softly and unseen by the human eye.
The sanctuary
We found the sanctuary (Santuario Da Nossa Senhora Da Graca) by accident / "Look, that big hill has something on the top, let's check it out 😀 "/ and boy, the law of surprise has worked like magic once more. After climbing a proper hill, we arrived at a beautiful church that almost seems to float in the sky. (Fun fact n.2: There is an actual cycling competition of 11.26 km with a climb of 716m!)
Vila Real
The highlight of our Vila Real overnight stay (besides the chilled city itself) was surely the accommodation. As it was my birthday, I wanted to pick something a bit more special. We stayed in Casa Levada, an eco-friendly B&B, that has been owned by the same family since 1910. The main house was completed in 1922 in an Art Deco style and its surrounded by big gardens with 5000 trees.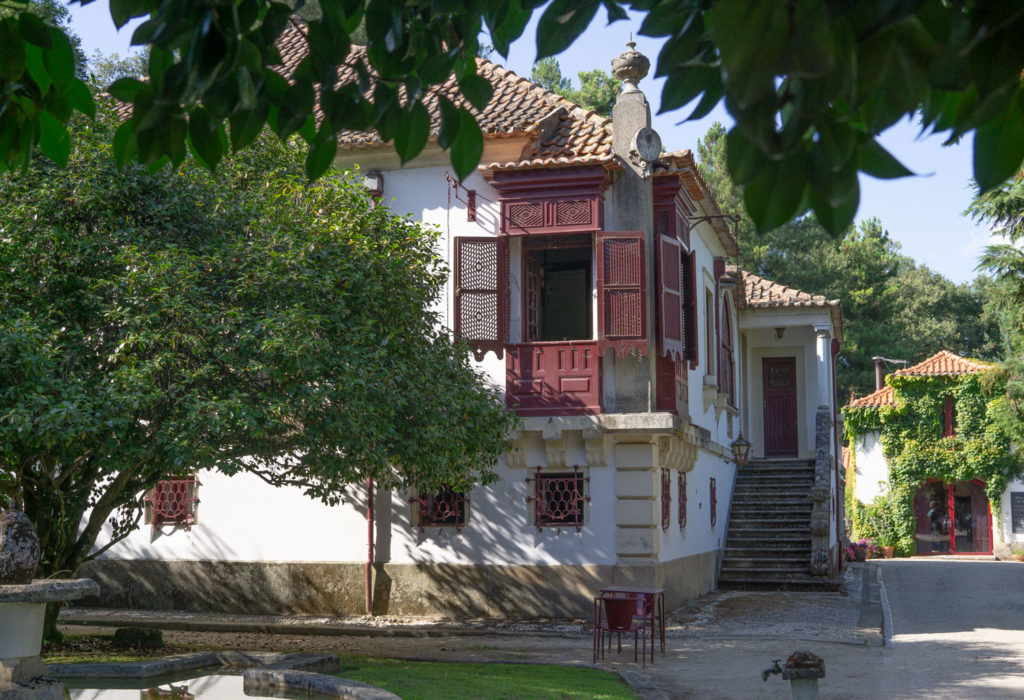 For breakfast, you can taste the fruit from their garden together with local delicacies. There is an open pantry with mouth-watering goods – you just write on a paper the number of your room and what you took from there. Warm summer night, a glass of red wine, homemade bread, cheese, and company of your loved ones – I mean, is there more? 🙂
Favaios
You can't take a trip through the Douro valley without sampling the goods:) To try something else, we booked a tour in adega Favaios, that produces Moscatel wine. You will learn the whole process from start to finish, what are the differences between Moscatel and Port wines, and you get to taste 3 different samples. The tour was amazing, our guide was so knowledgable and the wine so sweet, that we couldn't simply leave empty-handed. Our trunk was making interesting tinkeling sounds after the visit:).

The drink of the summer? Cooled Favaios, tonic and lemon. A Nossa!
Douro Valley
From Favaois head direction to Pinhao and try to close your mouth from time to time in between all the oohhs and aaahs. To soak in the epic views, stop in the De Loivos view point. Vineyards. Everywhere. The photos don't do these views any justice:)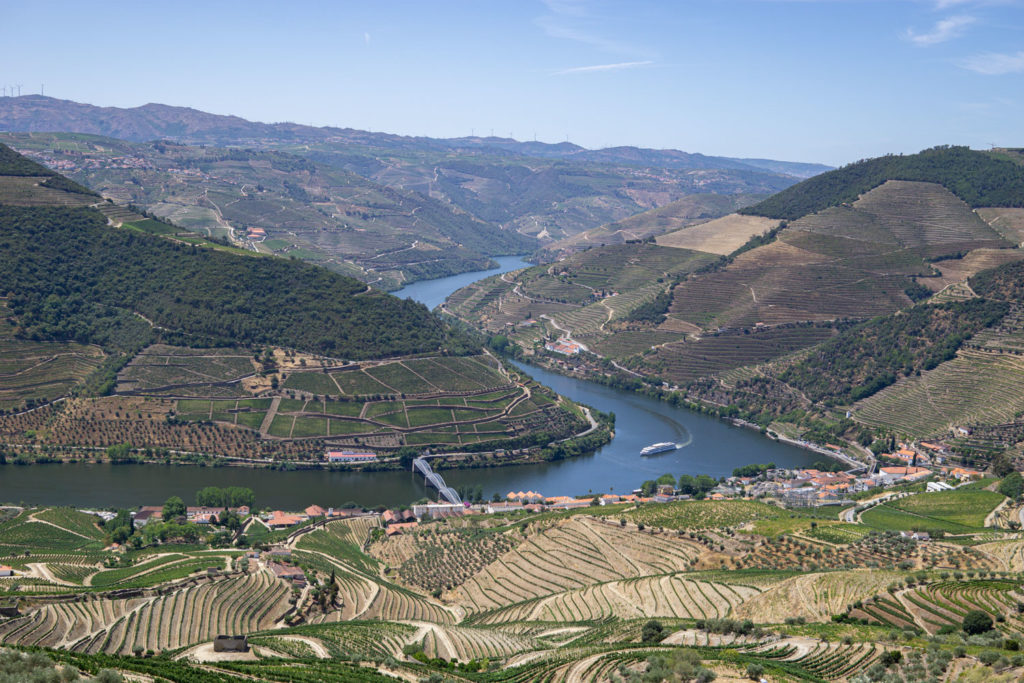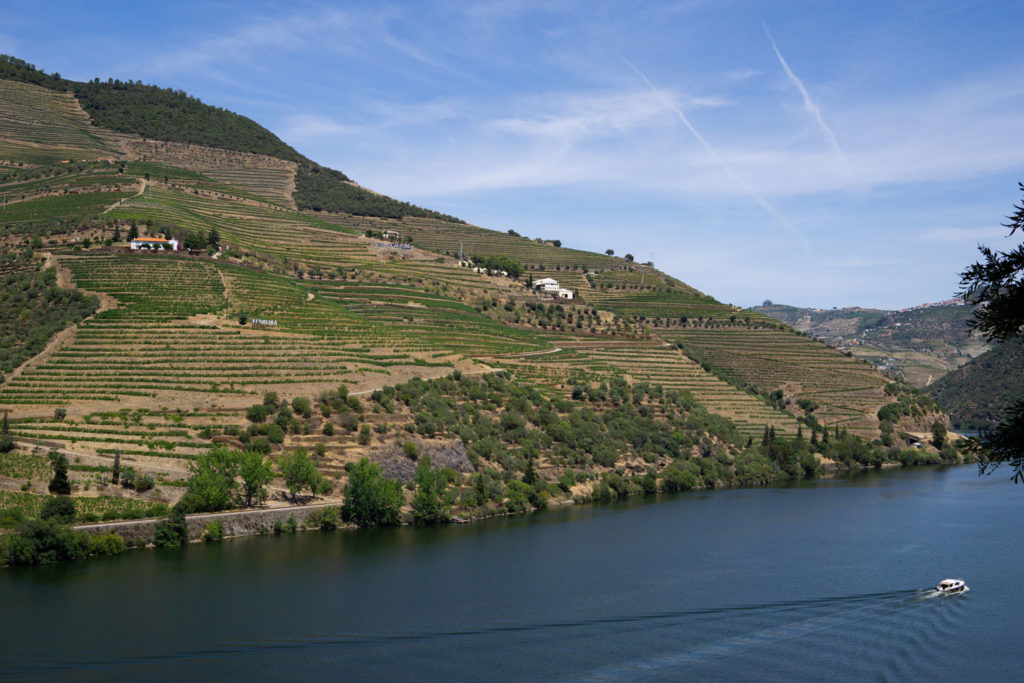 From Pinhao, you can go along the Douro river all the way to Porto. We stopped in Regua, where we watched big boats floating casually with tourists and explorers, and grabbed lunch in one of the local restaurants (stick to Google reviews and you won't be disappointed). You can adjust the journey as you go – do wine tastings and stay overnight in adega, go along the river all the way or hit the faster road if you need to get to Porto quicker. Have a blast.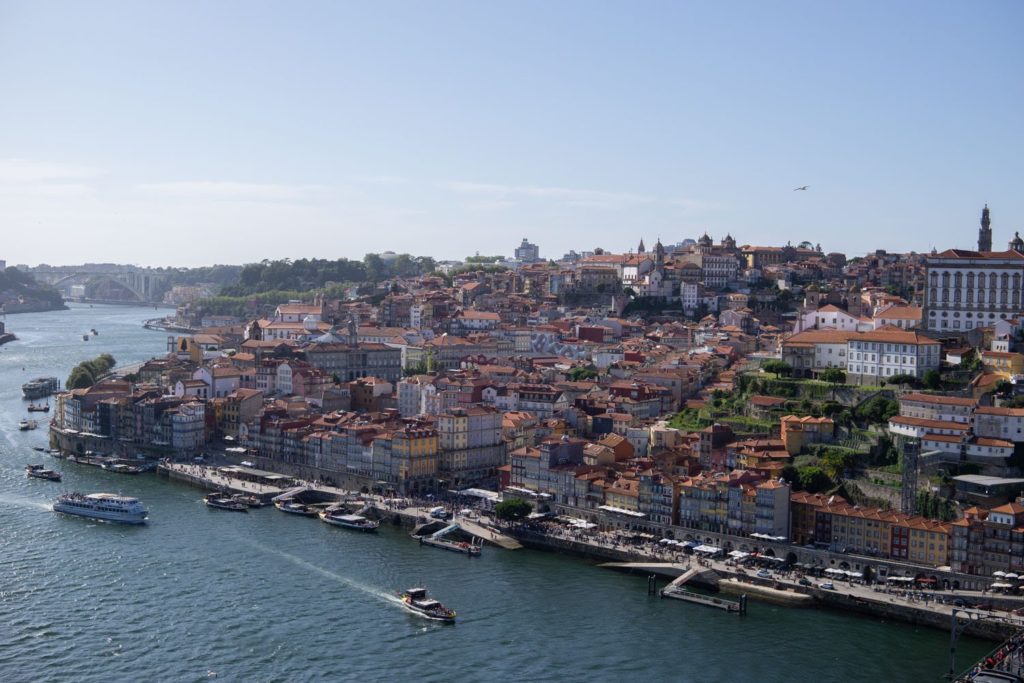 Did I get you excited?